I always prefer to wear a waterproof watch. My afternoon showers are quick. Especially for working days, I hardly have the time to dress up amidst the busy schedule. Mornings rituals are different; I usually take a long shower.
So, I prefer Seiko because they are waterproof. I wear the watch almost 24/7 and kind of obsessed with watches. But, I think it is not wise to wear watches in the shower every day. Not because of the water but because of the changing temperature.
Are Seiko solar watches waterproof?
Yes, Seiko solar watches are waterproof. Even I prefer to wear it while taking a dive. Seiko watches provide unmatchable performance. They are both water and heat-resistant and perfect for daily use.
I have used mine countless times underwater. It is still great in terms of performance and looks. Let me just explain why and how the watches react against water?
The process of water resistance test
Let us put some light on how a watch meets the checklist of water-resistant. For a standard watch, the manufacturer first tests the water-resistant mark from their testing laboratory. However, it doesn't mean it will sustain through high-pressure water. Or even persistently work under excessive heat.
The lab just only ensures that the watch is resistant against splash of water. They test the method using a cold water-base. Hence, if water spills on them, they would not be damaged. Even if you are wearing the watch during rain, and a splash of water smear the dial or bands, it would not affect.
However, if you are planning to shower or dive every day with the watch on, it may not work!
Effects of water in watches
You might have five years of replacement warranty on your watch. However, if you use the watch daily under direct water or shower with the watch on, it will definitely affect your watch.
No matter how good the brand is and how efficient their system is, you should maintain your watch properly. Otherwise, it will last not more than a year, if not months. Most watches of good brands like Seiko are temperature tested. However, daily showers can significantly reduce the self-life of the watch.
For example: if the watch is under the high-pressure jet spray, it is likely to damage the watch significantly. In contrast, if you by chance drop the watch into your bathtub, it won't affect you much. Hence, high pressure of water can damage your watch.
One more thing, dive watches are different. They are specially made for swimming and can persist against snorkeling and diving. However, regular water-resistant watches are not suitable for all conditions.
Can I shower with my Seiko?
Of course, you can! Because they are WATERPROOF!  Water-resistant Seiko watches are fabricated to protect the internal system from any water damage. However, some watches are not potential enough to cope with the excessive heat and direct water.
Hence, it is ideal for keeping a check on your manufacturer and this guideline. Basically, the problem is not the water; the changing heat from normal temperature to cool temperature can affect the function of the watch.
For diving and swimming, watchmakers have different categories of watches. They are manufactured in a completely different way. Regular water-resistant watches might not endure the high pressure of water and quick transformation of heat.
Can I swim with a Seiko watch?
Seiko is a trusted brand for a watch. I have been using a Seiko alpinist for around three years. Last summer, I really enjoyed a good time in the pool flaunting my watch. Look, Alpinist is a perfect outdoor watch suitable for all conditions.
Moreover, you don't have to limit yourself to watching the watch. This watch has a water resistance level of 200m. With 6R15 caliber and 50Hr Reserve automated winding capacity. Alpinist is a perfect choice for a watch lover like me. The best part is the anti-scratch feature with a sapphire-coated texture.
They are 100m/ 330 ft water resistant with uni-directional bezels. Apart from this model, Seiko offers a great range of sports collections that are specially categorized in the 'hard watch' category. From all their exclusive collection, I am really a fan of Seiko Alpinist SARB017.
This watch is worth having with all impeccable features and water-resistant capacity.
What precautions can I take to safeguard your watches?
Look, no matter how well-built your watch is, after all, it is a machine. Hence, you need to take care of it if you want to increase its longevity. The manufacturer guarantees it to be water-resistant and recommend for using them in all condition.
However, I believe in taking care of my favorite belongings. You can follow my routine practices as well:
When I remove the watch, I sincerely wipe the moisture off and remove all the sweat and dirt from it. I believe it helps my watch to live a long life with me.
Last year when I went on dive, I cleaned my watch with fresh water and dried it with a soft cotton napkin.
Most importantly, I make sure to pull out the crown while using it underwater.
I try not to operate the button for the crown when my watch is wet.
Since I have been using the watch for five years, I took it to the service center every alternative year. The manufacturer told me it would help to increase the self-life of my watch.
If you can follow these simple practices, I am sure you can use your watch for more than a decade, if not more.
Final Words
Look, you can unhesitantly flaunt your watches under the shower, in a pool, and even for a dive. However, you should maintain the precautions to increase the self-life of your watch.
If removing your watch every day seems inconvenient to you, you can wear it. It would be a good idea to keep out of the direct spray.  But, if you have a leather strap, you have no choice but to remove it while taking a shower; otherwise, it will end up with rotting straps.
Was this article helpful?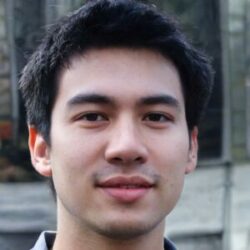 Matthew Joseph Nandirio
Matthew Joseph Nandirio
is the Founder of walkingsolar. After graduating from the University of Houston in 2002, matt started working as an electrical and electronic engineer for several multi-national solar energy companies. He has a wide range of experiences including solar system requirement analysis, planning, maintaining, debugging and even solar device development through research. He now shares his 20 years of expertise through his articles on the walkingsolar website. Further, he is also the author of two books on Solar Technology, "Solar Power for Villages" and "DIY Solar System for Dummies".