Zamp is one of the few companies that make solar panels in the USA.
It's one of the most popular and respectable brands in the entire solar industry.
We've reviewed and tested 13 Zamp's portable solar panels and included our top 3 picks in this post.
Read all of them thoroughly and then you'll be able to make a perfect choice.
1. Zamp 140-Watt Portable Solar Panel Kit
This portable solar panel kit provides lots of energy and has a great efficiency rate (25%).
It can produce enough energy to keep all the small electronics such as lamps, bulbs, and fans running all night.
The panel is compatible with all Zamp solar ready RV ports and it comes with alligator clips and SAE plugs.
Both of these items help you connect the panel with the port. If one's not working the other certainly will.
The device takes only 5 minutes to set up and it can be connected with most 12V-batteries. Including Lithium, AGM, and GEL.
It comes with an integrated 10-amp digital charge controller that helps you monitor information related to the battery and it protects the battery from overloading, surging, shortcircuring, and etc.
Furthermore, there is a long 15 feet cable that'll make it possible to put the device 13 feet away from your vehicle and a nylon carrying case which makes carrying your panel easier.
The panel can also withstand rain and snow storms. And lastly, there is a long warranty of 25 years.
You can check the price of this panel at Amazon.com.
Pros
Alligator clips and SAE plugs.
Digital charge controller.
Compatible with most 12V-batteries.
Cons
Extreme dust may decrease power.
Dark clouds will reduce a good amount of energy.
Specifications
Watts: 140W
Weight: 39.7 lbs
Dimensions: 32.4" x 21.5" x 3.1"
2. Zamp 180-Watts Portable Solar Panel Kit
This device is handcrafted in the USA and it offers the best ROI in the market.
You can charge two batteries at once and which is awesome because when one runs out of power you can use the other.
The design of the panel is modern and quite slim. It looks good and doesn't take much space thickness-wise.
It is pre installed so you won't have to bother with assembly much. Setting up the whole thing will take only 5 mins of your time.
The charge controller will protect your battery and panel, plus it'll show you the details about your battery on a screen.
The device's smart built in security system will extend your battery life by 3 times.
Compatible with Zamp solar port and comes with SAE plug and alligator clips for connection.
The solar panel can charge most batteries. Including lithium and flooded batteries. However, if you want to go deep of the understanding of solar batteries, we have separate article for the difference of solar batteries and normal inverter batteries.
The device is water, snow and dust proof, plus it's an awesome option for mobile homes.
There is a nylon case for ease of carrying and there is a 15 feet cable that makes it easier to put your panel under sunlight.
Lastly, there is a long warranty of 25 years.
You can read what users have to say about Zamp 180-Watts Portable Solar Panel here.
Pros
Compatible with most batteries.
Protects against water, snow, and dust.
SAE plug and alligator clips.
15-amp charge controller.
Cons
Poor performance under extreme clouds.
Specifications
Watts: 180W
Weight: 44.4 lbs
Dimensions: 39.5" 21.5" 3.1"
3. Zamp 230-Watts Portable Solar Panel
Zamp's 230W Portable Solar Panel can produce a highly impressive amount of electricity.
It can run multiple small appliances such as fans, lights, and bulbs plus one big appliance such as a small refrigerator for the whole night.
Like the farmer panel, this one is also crafted in the USA and offers a warranty of whooping 25 years.
The device is quite big and heavy though so it'll be a bit hard to carry and take quite a space.
It comes pre-installed so it'll take you no more than 2 minutes to set it up.
All types of batteries can be connected to this device. AGL, GEL, Lithium, and flooded batteries.
The panel can be connected to Zamp solar ready RV port and comes with an SAE plug and alligator clips to attach it.
The 15 amp digital charge controller keeps the panel and battery from overcharging, surging, and more.
The device is water, dust, wind, and snow proof so you don't have to worry every time there is a small storm out there.
Furthermore, the smart built- in safety system increases the battery life by 3 times more than most panels.
And lastly, there is a long 15 feet cable that allows you to park your vehicle in the shade and put your panel under the sunlight.
You can check the price and more details about this panel here.
Pros
Compatible with all batteries.
Smart built-in security system.
15-amp digital charge controller
Dust, water, wind, and snow proof.
Produce a lot of electricity.
Cons
Poor performance under cloudy weather.
Specifications
Watts: 230W
Weight: 52.9 lbs
Dimensions: 39.5" x 28" x 3.1"
Zamp Portable Solar Panel Buyers Guide
No matter your needs, from a small list mentioned above you'll find at least one solar panel that will best suit your needs.
To help you make a wise choice we've written this small guide related to solar panels.
It covers types of solar technologies, types of solar panels, features to consider, and more.
Solar Technologies
There are two types of solar technologies and Zamp offers both.
The name of the technologies are Crystalline and Thin film and we've described both in detail below.
Crystalline
These panels are currently dominating the globe by making up about 95% of solar sales.
Crystalline panels use silicon to convert sunlight into electricity and they perform better under high temperature.
These panels are suitable for both commercial/residential areas.
The efficiency rate of this technology is usually between 15%-25% and the average lifespan is 25 years.
Thin Film
Thin Film uses barium zirconium to convert sunlight into electricity.
Although this technology only makes up about 5% of the global sales, its sales are expected to increase in the future.
This is because barium zirconium can produce more electricity than silicon, so Thin Film is usually cheaper than Crystalline.
This technology produces much more electricity at low temperature. Plus, these panels are a suitable option for commercial areas.
Lastly, the efficiency rate of this technology is between 10%-18% and the average lifespan is 20 years.
Types of solar panels
There are three types of solar panels. One is Thin Film and the other two fall under the category of Crystalline technology.
The names of these panels are Polycrystalline and Monocrystalline.
Zamp offers all 3 types.
Polycrystalline
These panels are the 2nd expensive option on the list and they require a bit of maintenance as well.
On the positive side, they are the 2nd efficient panels as well. Typically, these panels have an efficiency rate of 20%.
Monocrystalline
These are the expensive panels on the list and their maintenance cost is higher than the other two as well.
But, they have the efficiency rate of 23%-25% which makes them the best option if you're looking for a high-powered solar panel.
Thin film
These panels are a perfect option for people who are under a super tight budget.
They are the most affordable option on the list and they're most cost-effective to maintain.
But, we recommend choosing these panels only if you're under a super tight budget or you need very little power.
Their efficiency rate is quite low (10%-18%) which is why they can't produce much electricity.
Features to consider
Although all features have some importance, the features mentioned below are a must to consider.
Robust frame: A robust frame will make sure that your panel will last a long time. Possibly for decades.
Without a robust frame a solar panel won't last more than a few years.
Efficiency rate: It tells you how much sunlight your solar panel converts into electricity.
A panel with a bad efficiency rate won't produce good amounts of electricity even if it has high wattage.
IEC 67130 Safety Standards: A panel must follow these safety standards otherwise there is no guarantee that it'll survive long term and in worst case scenarios it can harm your life.
A panel with IEC 67130 Safety Standards is more than 3 times likely to survive.
IEC 61215 Stamp: A panel without this stamp hasn't been tested and proven to survive bad weather.
A panel that has an IEC 61215  stamp is guaranteed to survive all sorts of bad weather.
Warranty: A long warranty is an essential feature to look for.
Without the warranty, it'll cost you a lot of money if your panel gets damaged.
Ideally, a warranty should be 20 to 30 years long.
Conclusion
By reading this post you've learned plenty of new information about solar panels.
Now use this information and make a wise choice.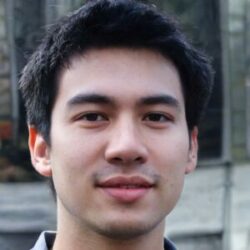 Eng. Matthew Joseph Nandirio is the Founder of walkingsolar.
After graduating from the University of Houston in 2002, matt started working as a Solar Electrical Engineer for several multi-national solar energy companies.
He has a wide range of experiences including solar system requirement analysis, planning, maintaining, debugging and even solar device development through research.
He now shares his 20 years of expertise through his articles on the walkingsolar website.
Further, he is also the author of two books on Solar Technology, "Solar Power for Villages" and "DIY Solar System for Dummies".