Mixing PWM (Pulse Width Modulation) and MPPT (Maximum Power Point Tracking) charge controllers in a solar power system is technically possible, but it requires careful consideration of several factors to ensure efficiency and safety. Here's a detailed analysis:
Technical Differences between PWM and MPPT
PWM Charge Controllers:
Operation: They connect solar panels to the battery directly, using a switch to modulate voltage.
Efficiency: Generally less efficient compared to MPPT, especially in cold temperatures or when the solar panel voltage is significantly higher than the battery voltage.
Cost: Usually more cost-effective than MPPT controllers.
Best Use: More suitable for smaller systems where the solar panel voltage is closely matched to the battery voltage.
MPPT Charge Controllers:
Operation: These controllers adjust their input to extract the maximum power from the solar panels.
Efficiency: Can be more efficient than PWM, particularly in conditions with varying temperature and sunlight.
Cost: Typically more expensive due to their complexity.
Best Use: Ideal for larger systems and situations where the panel voltage is higher than the battery voltage.
Considerations for Mixing PWM and MPPT
System Design:

Ensure that each type of controller is matched with appropriate panels. Mixing panels with different specifications on the same controller can reduce efficiency.
Separate arrays for each controller type can be effective.

Battery Bank Management:

Both controllers should charge the same battery bank to avoid complications.
Ensure the battery bank can handle the combined charging current.

Voltage Compatibility:

Check voltage specifications for both controllers to ensure compatibility with the solar panels and the battery bank.

Load Distribution:

Ideally, distribute the load in a manner that utilizes the strengths of each controller type. For instance, MPPT for high-power applications, and PWM for smaller loads.

Monitoring and Maintenance:

Regular monitoring is essential to ensure that both controllers are functioning optimally.
Different maintenance requirements for each controller type should be considered.

Cost-Benefit Analysis:

Consider whether the complexity of mixing controllers is justified by the gains in efficiency or cost savings.

Compatibility with Future Expansions:

Plan for future system expansions, ensuring that the mixed controller setup remains efficient and practical.
Potential Challenges
Complexity: Managing two types of controllers can complicate system design and maintenance.
Imbalance: There's a risk of one controller type overshadowing the other in terms of efficiency, making the system less effective overall.
Communication Issues: If the controllers are from different manufacturers, there might be issues with them communicating effectively, especially in advanced systems that use battery management systems.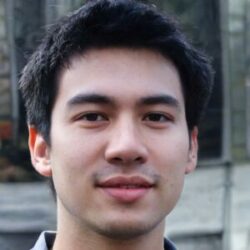 Eng. Matthew Joseph Nandirio is the Founder of walkingsolar.
After graduating from the University of Houston in 2002, matt started working as a Solar Electrical Engineer for several multi-national solar energy companies.
He has a wide range of experiences including solar system requirement analysis, planning, maintaining, debugging and even solar device development through research.
He now shares his 20 years of expertise through his articles on the walkingsolar website.
Further, he is also the author of two books on Solar Technology, "Solar Power for Villages" and "DIY Solar System for Dummies".