If you have a solar watch, then you'd be amazed by its long life span. During their lifetime, solar watches work efficiently without giving you the tension of getting them serviced every now and there. 
Like all other watches, solar watches do service but not so frequently. Also, if you know the steps, you can do it at home and save some bucks. Think for a minute and try to come up with some ideas for servicing the watch.
 If you didn't come up with an idea, then don't worry. This article will aid the readers in this regard. So, let's get started.
Do Solar Watches Need Servicing? 
Solar watches give users many years of uninterrupted use followed by service intervals. It is suggested that a solar watch needs servicing after every six years. However, if the clock is used in water, you should take it for servicing and pressure tests every two years. 
How Do Solar Watches Work?
 No other watch is as reliable as the solar watch. It gets charged when exposed to light. It also means that it never stops working. It works by solar panels absorbing direct sunlight and artificial light, which converts it into electrical energy. This energy is stored in a rechargeable cell to give power to the watch. 
How Long Solar Watch Lasts? 
To keep solar watches working, you need to charge them regularly. Also, for effective results, don't put the watch in the dark for a long time. Doing so will drain the battery, which also impacts its performance. 
Hence, do ensure that the watch is well-maintained and charged timely. If you follow this simple tip, then your watch might last for ten years. Also, when you service it after five or six years, it can even last for more. 
Benefits of Using a Solar Watch
Solar watches last for a long time and thus are quite popular among people. But, they do offer other benefits such as: 
They are highly reliable and inexpensive to use. 
You can charge them with both sunlight and artificial light. 
The battery reserves can last for a longer time than many other watches. 
They display accurate time. 
These watches help protect the environment as tons of disposable batteries are not thrown away each year. 
For all these reasons, you should invest in solar watches. 
What Are the Common Causes to Break a Solar Watch? 
Two leading causes can break the solar watch. This includes a lack of proper lighting and outdated batteries. However, you can fix the issue by keeping the solar watch in direct sunlight and getting a rechargeable battery. There are other valid reasons too that can break your solar watch. Some of them are as follows:
A Defective Junction Box 
A junction box placed at the back of the solar panel is essential to conduct electricity outside. If by any means water or dust gets into the junction box, the bypass diodes can cause short circuits and burnout. A burnt bypass diode or connector can quickly leave the panel in an open circuit and prevent transferring energy outward. 
Solar Cells Not Producing Enough Energy 
If you place solar panels on rooftops, the module frames might collect rainwater into a stagnant pool. The dust residue is left behind, resulting in unwanted shade and reduces energy production from solar cells. Less energy production means that your battery can't withstand for a longer time.
Battery Leakage 
The solar watch batteries can get leaked and damage the device, and are harmful to your body. The alkaline batteries discharge hydrogen gas. Also, when the pressure inside the battery increases, it seals on the battery and causes it to rupture. When this happens, the battery often leaks potassium hydroxide, which absorbs carbon dioxide from the air.
 The corrosive material can prevent the watch components from working. Also, it increases the risk of eye and skin irritation. To avoid battery leakage, keep your watches away from high temperatures. 
Compliance With Water Resistance
 Most watches are water-resistant and not water-proof. The silicon gaskets are placed at different places on the watch to make the watch water-resistant. If the gaskets are poorly oiled, the water can penetrate inside the watch. As solar watches are made up of electronics, the water starts appearing inside the watch and makes it stop working.
Broken Glass 
The front glass panel of your solar watch acts as a first line of defense against various weather elements like dust, rain, and hail. The glass should be strong and durable enough to withstand pressure and stresses such as hailstones while allowing the sunlight to get absorbed by solar cells. If the glass gets broken, the light absorbed by the panel diminishes, but dust particles and water can go inside the watch into the battery and cause it to break.
Is It Possible to Repair a Solar Watch? 
The solar watches can get repaired like other ordinary watches, but it's better to check the repair cost first. If the repair is costing you more, then you should go with buying a new watch. 
The cost of repairing the watch also depends on where you get your watch repaired. If you opt for top brand services, then it will be expensive to get your watch repaired. However, you can get the job done at an affordable price by a local repairing shop. The solar watch repairing work includes: 
Battery, pin, and band replacement. 
Movement clean 
Complete restoration 
Case polish 
Dial refinish 
The battery replacement is quite an easy task. It hardly takes a few minutes to get the job done in a few minutes. However, if you need complete restoration, then it might take a few hours or days. So, as a whole, you can repair your solar watches but do consider the damage before taking any repairing service.
 How Can I Properly Service My Solar Watch?
 A solar watch uses the sunlight to work. It absorbs the sunlight using solar cells that powers the watch to operate. Because of its delicateness, the solar cells can quickly get damaged. This might damage other parts of the watch and make it stop working. 
You can properly service the watch instead of going to any repair shop by taking the necessary steps. The tips include: 
Make sure that you expose the solar cell to plenty of light. By absorbing an ample amount of light, the cell powers the watch properly. 
Do check either the control of the watch is digital or analog.
Reset the watch if it goes into power-saving mode.
Remove the watch frame with a screwdriver that comes with the manual. 
Thoroughly check the parts for wear. If any part of the watch is bent or out of place, it causes the watch not to function correctly. Gently clean the watch parts with a piece of cloth without touching or moving the cell battery or any other parts. 
Lastly, screw the frame back with the screwdriver. 
That's all. You have successfully serviced your solar watch at home. It is an easy yet effective method that you should adopt. It saves time and money and allows you to do things on your own.
Bottom Line
 To conclude, solar watches' longevity and reliability make them one of the best watches to use today. If you correctly maintain and charge its batteries, you need to service it once every five to six years. Even if you know the proper steps, you can service it yourself. The above-shared tips give great insight into servicing solar watches. Follow those tips and get it serviced by you.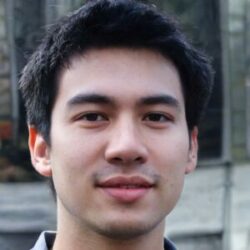 Eng. Matthew Joseph Nandirio is the Founder of walkingsolar.
After graduating from the University of Houston in 2002, matt started working as a Solar Electrical Engineer for several multi-national solar energy companies.
He has a wide range of experiences including solar system requirement analysis, planning, maintaining, debugging and even solar device development through research.
He now shares his 20 years of expertise through his articles on the walkingsolar website.
Further, he is also the author of two books on Solar Technology, "Solar Power for Villages" and "DIY Solar System for Dummies".