Time-minded individuals always look for items with an extended lifespan and unmatched accuracy. The construction material and their batteries significantly determine the longevity of solar watches. Moreover, you will be looking for an item that is simple to operate, and if you are a fashion-oriented person, elegancy is something to consider.
There are indeed several brands that have promised to meet those expectations, among many others. Unfortunately, only a few of them are living up to their word. One of them is the Timex watch company. This brand manufacture a wide range of watches for both men and women. 
However, today we will focus on their solar-powered watches. Get reading if you are in a dilemma about their reliability or already have their product and want to learn how to charge it.
Does Timex make solar-powered watches?
Yes, Timex Company manufactures solar-powered watches.
In pursuit of quality and a better watch design, the Timex brand was founded in 1854 as Waterbury Clock Company. Unfortunately, this company became insolvent; its liabilities exceeded its assets in 1944. Fortunately, it was later reformed and named Timex Corporation and later renamed Timex Group USA in 2008. 
Since its establishment, this brand has kept abreast with the evolvement of the watch industry and new technologies. It was among the first brands to make gears from metals instead of wood, as it was the norm. Later on, they significantly improved their watch movements and accuracy.
Guided by their vision and quest to meet the expectations of their consumers, they manufactured the first sports watch. This unique item had a GPS, among other features, that helped the athletes monitor their progress and finish on time. 
Considering that this world-respected brand has always been at the top of the game, it couldn't wait to take solar-powered watches to a higher level after introducing the first solar watch. Actually, it has engaged in tremendous mass production of solar watches and is even ranked as one of the best manufacturers.
Apart from that, their solar watches outstand others in the market due to their affordability. As a matter of fact, with as low as $50, you can get an elegant and durable solar watch from this renowned brand. 
Is Timex a reliable brand?
Several things determine of a manufacturing brand is reliable. Nonetheless, the quality of the item you intend t purchase significantly lies in the manufacturer's reliability. To unbiasedly check and conclude if the Timex brand is reliable, let us measure it against some of the characteristics of a trustworthy brand. 
Customer service– Good and friendly customer service is paramount for a successful brand. You wouldn't be happy to deal with a manufacturer who is rarely available to help when you encounter problems with their products. Nonetheless, you would feel happy if the manufacturer explained to you all about the product before you made the payment. Fortunately, the Timex brand has the best customer service. They have a great team of individuals who are always available 24/7 to respond to your complaints.
Pricing- Pricing is a huge matter of debate. However, it wouldn't sit well if the manufacturer inflates the prices to make a higher profit without considering the quality of the items. A good manufacturer should deliver quality products for different price ranges to accommodate high and relatively low-earning individuals. The Timex Corporation maKES watches of all price ranges as a reliable brand. You can get a solar watch for as low as $50.
The lifespan of the products- Most mechanical and power devices have a limited lifespan. Precisely, the straps, case, and batteries determine the lifespan of solar watches. Brilliantly, this world-respected brand ensures that these parts have a stronger and long-living construction. Consequently, most of their solar watches last a minimum of five years. 
Experience time brings experience. Thus, the longer the brand has stood the test in these competitive markets, the higher the experience. Nonetheless, it is quite easy to trust a brand that has been in the market for decades. The Timex brand has been manufacturing watches since 1844. Consequently, it has served countless customers and is still facing a huge demand, which would signify its reliability. 
Goal-oriented- Every company has a mission and vision statement which should guide them in its journey. Besides, they come up with countless promises to the consumers to lure them to purchase their products. But how many live up to their promises? Fortunately, Timex has lived to its promise to deliver the best watches like no other. It is no wonder most of their solar watches are ranked among the most trending items. 
To sum it up, the Timex brand has managed to stick to its promise to give time-minded enthusiasts affordable, high-quality watches with the best user experience. Additionally, considering their professional and reliable customer services, it would be fair to conclude that the Timex brand is a reliable watch brand.
How do you charge a Timex solar watch?
Charging a solar watch is not hectic as with mechanical watches. Even better, the Timex brand ensures that their watches of a high-quality battery. Consequently, you will rarely have dead battery problems if you are regularly out of the house. 
Solar watches are designed to recharge whenever exposed to light, even when wearing them on the wrist. However, it would be wise to strategically place the solar watch towards the natural light to recharge. 
You can do that by placing it on the window while the watch panel faces outside. Additionally, if your neighborhood is safe, you can place it out in the yard to recharge. Typically, solar watches take approximately 3 hours to recharge on a normal sunny day. 
Final words
Very few brands live up to their promise to produce high-quality, affordable watches. Fortunately, the Timex watch brand is one of them. This manufacturing company has stood the test for over 177 years and continues to live up to its word.
Their solar watches never miss the list of trending and top watches. That is much expected, considering their high-quality construction, accuracy, and good user experience. Besides, this brand has good customer service, which makes it quite reliable.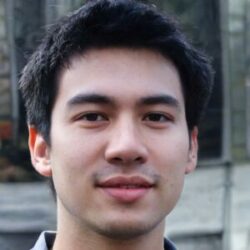 Eng. Matthew Joseph Nandirio is the Founder of walkingsolar.
After graduating from the University of Houston in 2002, matt started working as a Solar Electrical Engineer for several multi-national solar energy companies.
He has a wide range of experiences including solar system requirement analysis, planning, maintaining, debugging and even solar device development through research.
He now shares his 20 years of expertise through his articles on the walkingsolar website.
Further, he is also the author of two books on Solar Technology, "Solar Power for Villages" and "DIY Solar System for Dummies".