Disclaimer: All the information in this article was composed after reviewing the freely available online sources. We are not responsible for any damage caused by the information here. All the information in this article is for educational purposes only. If you have any doubts, take advice from your certified local solar power expert regarding necessary rules & regulations.
Are you a solar lover who recently moved to California?  
Looking to add some solar lights to your garden? Well, then you must know there are several regulations you need to follow. 
But don't worry in this blog we will cover all the requirements for solar lighting in California.
Are there any special requirements for outdoor solar lighting in California?
There are no specific guidelines for residential outdoor solar lighting in California. 
But the California Energy Commission established the requirements for Energy Code Solar Ready Requirement in California cities. 
Those regulations do not specifically address the requirements of residential outdoor lighting systems. But in general, we can consider these specifications for our solar system.  
Rather than energy code requirements, we can consider Building Energy Efficiency Standards which specify the installation of a solar PV system.  
I have only mentioned some regulations; if you need more information on those, you can visit their official websites. 
| | |
| --- | --- |
| Standard /Regulation | Requirements |
| California Building Energy Efficiency Standards (Title 24, Part 6 of the California Code of Regulations) | System performance System design and installation Energy efficiency Monitoring and maintenance Equipment and component standards |
| California Energy Code for Solar Ready | Building Orientation Building height Roof slope and roof orientation Electrical service capacity Electrical conduit Accessibility to roof Roof materials and their durability   |
What are the Regulations mentioned in California Solar Permitting Guidebook?
The restrictions to local limits on solar energy.

California Solar Rights ACT
       This act facilitates the right of homeowners and businesses to access solar radiation to generate solar power. As well as the act limiting the ability of the local government and Homeowner associations to avoid the installation of solar power systems.
California Solar Shade Control Act
This act was established to protect solar power systems from being shaded by sunlight by neighbouring trees or buildings.
The permit fees charged for permit processing and inspection cannot exceed the reasonable cost of providing the service for which the fee is charged. The fee is charged by the local enforcing agency.
Permit Fee limits for PV
Residential
15 kW or less
 $450
More than 15 kW
$500 +  $15 per kW Above 15 kW
The solar system approval process
First of all, the permit application is submitted to the local permitting agency and after that, they are reviewing the application.
The application will be approved you (the applicant) can have permission to install the solar system.
After the solar installation, it is inspected by the enforcing agency to verify the system complies with all applicable building codes and local regulations.
Local Enforcing Agency review process
Local Utility Approval process
Who is the authorized body for issuing those requirements in California?
The California Energy Commission (CEC) and the California Public Utilities Commission (CPUC) are the main authoritative parties for establishing solar lighting requirements.
The  California Energy Commission (CEC) has authorized the issuing of energy efficiency standards for outdoor lighting.
These standards comply with all products sold in  California state and provide necessary information and resources on how to install and maintain your solar lighting systems without any misfunctions. 
The CPUC is authorized to control investor-owned utilities in California.
Additionally, they control the installation of utility-owned property in solar lighting systems as well as net metering program regulations.
Furthermore, many cities and counties in California state established their own rules and regulations for outdoor solar lighting.
Therefore it is important to verify with the local authorities to make sure compliance with additional regulations.
What are the requirements they issue about solar lighting systems?
I have mentioned several examples of requirements both authorities issued on solar lighting systems.
What are the energy efficiency standards for solar lighting systems?
The California Energy Association establishes energy efficiency standards according to recent industry standards and technologies and is also up-to-date in a periodical manner with the advancement of the field. Those conditions apply to solar panels, battery storage, and lighting devices. Following, I have mentioned some examples of established standards.
•          The minimum energy requirement means that Solar panels and light fixtures must be able to transform a specific amount of solar radiation into electricity.
•          The battery must be able to fulfill the lowest possible storage requirements and minimum lifespan.
•          The specifications on solar lighting systems mentioned the lifespan of a specific system and the energy conservation of that specific system.
What are the Net energy metering regulations of solar lighting systems?
Net Energy Metering (NEM) tariffs are eligible for homeowners who own solar power generation systems (Solar lighting systems) can sell their excess amount of generated electricity back to the national grid.
Here mentioned a customer who generates more electricity than he/she produces receives a bill credit for the surplus electricity generation which is exported to the grid.
These bill credits received by the customers can use to offset the energy cost of how much amount of electricity wants to purchase from the grid at night times and on cloudy days.
Furthermore, this process supports the customers to reduce their electricity costs and facilitates them to effectively and efficiently utilize their energy.
Here I have to especially emphasize that I have visited the official site of CPUC but there is no specific NEM on outdoor solar lighting systems mentioned.
Therefore, general NEM regulations on residential solar systems may apply also to outdoor solar systems.
What are the guidelines for the proper installation and maintenance of solar lighting systems?
The California Energy Commission and California Public Utility Commission have established the guidelines for the installation and maintenance of your solar lighting systems. I have mentioned some examples of these guidelines for your information.
The most important thing is your location which receives more bright sunlight (maximum) during the daytime.
The installation angle of the solar panel is because the proper angle is needed the obtain maximum solar radiation.
The proper placement of the battery is needed to protect your battery from extreme moisture and temperature.
The solar panel wiring with the light fixtures must be correctly installed and securely connected to prevent misfunction.
Regular cleaning of the solar panel increases the lifespan of your panels.
What are the permits and certification guidelines for outdoor solar lighting systems in California?
I have mentioned some of the certifications and permits issued by the California Energy Commission and California Public Utility Commission.
ENERGY STAR certification: This certification was issued by the US Environmental Protection Agency. Here they have considered the solar lighting systems performance, safety, and energy efficiency.
UL Listing: Underwriters Laboratories is a third-party testing agency which is tested the safety and reliability of products. The solar products are also tested by the UL testing agency and their ranking must be required for sale in California state.
California Title 24 Compliance: This building energy standard was established by the CEC for focusing to decrease greenhouse gas emissions and energy utilization from buildings. Outdoor solar lighting systems are also eligible for these requirements including minimum energy efficiency levels for solar panels, and lighting devices.
CPUC Certification: CPUC certification is also needed for your solar lighting systems. You need to connect with the utility grid in California.
Electrical Permits: You are hoping to install an outdoor solar lighting system in your home in California. Then, you must be required an electrical permit from your respective local building department. This certification was issued later from the inspection to ensure the installation is secure and complies with the local codes and regulations.
Further, when a solar company R&D a solar light, the government incentives and regulations can influence the quality and efficiency of solar lights, which in turn affects how long they stay on at night.
What are the guidelines given by CPUC from the California Solar customer protection guide?
We can obtain precise and complete details on the costs, financial alternatives, and potential savings of solar lighting systems using these California solar consumer protection guidelines.
CPUC provides accurate information on how to verify solar sales representatives are licensed and qualified to ensure customer protection.
These specifications provide you with a detailed and written contract consisting of terms and conditions and warranty conditions.
The guidelines ensure that customer awareness of their rights and responsibilities as an owner of solar lighting systems.
Provide the details on what are the required permits and certifications needed to obtain for the establishment of the solar lighting system.
Wrapping things up
California state consists of specific rules and regulations on outdoor solar lighting systems. The major authoritative bodies of CEC and CPUC are responsible for the protection of solar energy producers as well as the conservation of produced energy for effective and efficient usage in California.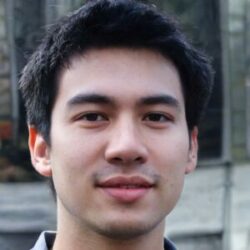 Eng. Matthew Joseph Nandirio is the Founder of walkingsolar.
After graduating from the University of Houston in 2002, matt started working as a Solar Electrical Engineer for several multi-national solar energy companies.
He has a wide range of experiences including solar system requirement analysis, planning, maintaining, debugging and even solar device development through research.
He now shares his 20 years of expertise through his articles on the walkingsolar website.
Further, he is also the author of two books on Solar Technology, "Solar Power for Villages" and "DIY Solar System for Dummies".