For more than 25 years, solar panels may save you money and benefit the environment. You may need to replace solar panels to undertake roof or other equipment maintenance since they have a longer life span.
To safeguard your solar panels, we are here to walk you through the entire process of having them removed and replaced from start to finish. We will go through the benefits and drawbacks of removing and reinstalling solar panels and the costs and time involved.
Solar Panel Removal Process And Guide
A lot might change in the solar panel industry in twenty years or more. Solar panels may need to be removed and replaced by homeowners from time to time. Perhaps your roof needs a minor repair, or you are moving and want to remove solar panels off the roof. Regardless of the reason, removing and replacing solar panels requires excellent care. 
It's always a good idea to hire a skilled solar installer to reduce the risk of system failures or fire hazards due to incorrect reinstallations or breakage. If you need to replace your solar panels, you're probably worried about damaging your investment. 
That is why we are here to help you understand the process so you'll be prepared. The panels may endure for 30 years or more if the manufacturer uses high-quality solar collecting components.
As your solar panels reach their useful life's end, you will still have recouped the system's high purchase price via savings. Thus, the high price of the system is regarded as irrelevant.
Over time, the solar panels in your system deteriorate, and as a result, you'll notice that your system is producing less and less solar energy. Because of this, the system has to be replaced. Repairs to the roof or the solar power system may necessitate the removal and reinstallation of solar panels.
Even minor roof repairs may necessitate the removal or reinstallation of the solar panels. Removing the solar energy system may be uncomfortable, but it simplifies roof repairs and does not compromise your discussions. An experienced solar panel removal professional can make the process go easier if it is essential to repair or replace roof parts.
Solar Panel Maintenance And Repair
After removing the panels, it is often safer to fix many parts of your solar PV system on the roof. You may need to remove and replace the antenna when working upon branches, satellite uplinks, power cables, the attic, and your HVAC system.
Can Solar Panels Be Moved Once Installed?
Are solar panels a good investment if you plan on relocating in the next several years? In addition, what happens if you choose to leave and don't want to take your photovoltaic panels with you? Do you have to leave the solar array behind? It is possible to move solar panels, but this may not be something you want to do.
When Should I Remove Solar Panels From The Roof?
Two critical causes for the remove solar panels are roof and solar power system repairs.
Even simple roof repairs may demand the removal and reinstallation of all or part of your solar panels. Your solar panels will not be damaged by the removal of the system, even if this may seem like a bother at first. Choosing a company that specialises in solar panel removal for roof section replacement is best if you need to install solar panels.
On the other hand, Roofers aren't often educated in solar panel installation and solar power system maintenance. Having your solar panels removed by skilled solar specialists with the necessary equipment and skills is always the best option.
How to Repair Your Solar Panels
Solar power system repairs may be done just on the roof, although it is frequently safer to undertake this work after panels have been taken down. For any solar panel, this extra step allows for a detailed analysis of the whole system.
Solar panels may need to be removed to create a place to replace the mounts if they are loose or broken.
Roof repairs may necessitate the removal and reinstallation of solar panels. A few examples are when you are working in the attic or on your trees or satellite dishes, or electrical lines.
Moving to a new house and relocating your solar system may need the removal and reinstallation of your current system. Consider hiring a professional to conduct the complete installation to ensure your investment is safe and protected.
Who Can Remove Solar Panels From The Roof?
A solar panel system is a complicated power plant containing electrical connections that solar professionals should only handle. Because a solar panel is a significant financial commitment, you should only entrust the removal of your solar panels to qualified solar installers.
For this reason, it's better to leave the job of remove solar panels to a professional. Because a solar array system is linked to an electrical grid, licenses are required, and a professional installer may assist speed up the process. As a result, having your solar panels removed and reinstalled by a reputable solar business is a good idea.
When it comes to solar panel removal and installation, many roofing firms are not up to getting the job done right every time, no matter what they promise.
Does Removing Solar Panels Damage The Roof?
When experienced solar panel roof damage repair specialists do not do solar panel removal, it may be risky and cause roof damage. It is possible to lose a roof warranty if the damage is done to panels or holes are not repaired correctly. Solar panels mounted on a home's safe remove of solar panels provide a slew of advantages.
Solar Panel Removal 
Because of the simplicity of their design, safe remove of solar panels are generally simple to remove and replace. To begin working on the system, it must first be electrically separated. These items may then be taken off-site and kept in a secure location.
Solar Panel Removal Process And Guide
A DIY solar panel removal is easy to do with the help of an experienced solar firm. 
The first step of safe removal of solar panels is to have a solar professional come out and inspect your panels or roof. It's possible to get an idea of how long it will take to install the solar panels and how much it will cost from the professional after they've done their analysis and figured out exactly what you need. Using this information, you may work with a roofing professional to get the specifics of repairing your roof.
Your job will be much simpler if you employ a solar firm that also assists you in hiring a roofing provider. Consider dealing with a solar professional who can assist you through the whole procedure and work with the roofing contractor to have the job done swiftly and effortlessly.
You will need to sign the proper papers with the solar or roofing businesses once you've approved the different timelines for the project. To prevent voiding your existing contract or warranty in the future, pay great attention here.
Storage And Retrieval Of Items
The solar provider dispatches professional personnel to remove and install solar panels from the roof at this point in the procedure. Solar panel storage may be required if the installation takes more time than predicted.
These solar professionals will do a complete inspection of your panels, hardware, the roof after the panels have been removed. Learn whether your panels & mounting bracket need to be fixed or replaced in this stage.
Professionals in solar and roofing may need to adjust the original designs, costs, timetables, and other criteria agreed upon when signing the papers, depending on the state of your solar panels, mounting gear, and roof. 
For example, you may get a lower price and a quicker turnaround time or something more significant if you require further solar maintenance.
In addition, the roofing firm may inspect your roof at this time. To get an updated suggestion on how much repair is required, they may look at things that were not obvious while the panels were in place.
Relocate
Because the specifics of your project will determine whether you need to shift panels, it's essential to know what will happen if your panels are relocated.
Moving to the new house and bringing your solar energy system with you may take a bit longer overall since you have to consider the time it takes to remove, pack, transport, and then reinstall your solar panel once you get to your new place.
As each solar energy installation is tailored to the particular design and shape of the roof, you may need to utilise new gear in addition to moving your solar panels. Your solar array installer and the firm doing the work on your roof will benefit from frequent contact to ensure that everyone is on the same page.
Repairs
The next step is to remedy any solar array or roofing problems discovered in the previous stage. Temporariness is mainly determined by how much work has to be done, how prepared your chosen contractors are, and how bad the weather is.
After A Fresh Setup And A Review
Your solar panels will be installed in the proper locations on your roof after your roof has been fixed and the solar panel installation has been restored. This may be the same as previously, but if the solar installer sees room for improvement, they may suggest a different design or better equipment. 
To get the most life out of your solar panels and avoid the need for any extra repairs in the future, it is common for new flashing to be added while the panels are being removed and reinstalled.
The system would be checked after the solar panels are installed on the roof to ensure everything is working correctly. It is critical to ensure that your solar array system's capacity to produce power, transmit any surplus production to the battery bank, islanding, and more was not overlooked during the reinstallation. 
If you participate in an intelligent meter scheme, the solar business will call the local utility company to verify that the system is correctly linked to the power grid.
How Much Does It Cost To Detach And Reset Solar Panels?
On the surface, the cost of reset solar panels from your roof seems straightforward. Your system was bought based on a $/watt increment when it was first installed. 
Your solar panel removal the same way they were installed. It's possible that removing the system and reinstalling it to its original specs would need considerably more time and effort. Reinstalling and detach solar panels can cost you between $250 and $300 per panel. When it comes to how far you have gone.
Roof Repair After Solar Panels
Step – 1 Some roofing difficulties might be disguised since solar panels are installed on top of your current roofing structure. By way of example, if your roof is experiencing water damage, the solar panel may obscure warning indicators. 
Step – 2 Checking your roof often and keeping an eye out for damage, such as wet spots on your ceilings (an indication of a leak) and damaged roof shingles or tiles, is thus critical. 
Step – 3 Attempting to remove solar panels on your own might cost you more money in the long run if you damage the shingle roofs or even the solar panels themselves. Your solar-panelled roof may be repaired quickly, safely, and economically if you use a professional roofing contractor.
Conclusion 
The process of removing and reinstalling solar panels needs much knowledge and experience. Because of this, they are working with a seasoned solar firm from the beginning is essential. Solar experts, rather than roofers, should do the job if the original installer is unavailable or available at the firm where your panels were initially put.
Suppose you're looking for a solar farm. In that case, you must do your homework before making a final decision—request information about previous projects, timing, and costs associated with removing and reinstalling solar panels. The organisation should be able to explain why they are the best fit for the job.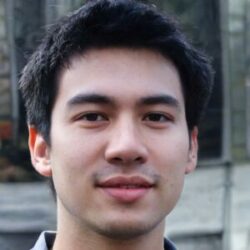 Eng. Matthew Joseph Nandirio is the Founder of walkingsolar.
After graduating from the University of Houston in 2002, matt started working as a Solar Electrical Engineer for several multi-national solar energy companies.
He has a wide range of experiences including solar system requirement analysis, planning, maintaining, debugging and even solar device development through research.
He now shares his 20 years of expertise through his articles on the walkingsolar website.
Further, he is also the author of two books on Solar Technology, "Solar Power for Villages" and "DIY Solar System for Dummies".