I have been a smartwatch user for a decade and thought it was the best move. But, Recently, I realized that I could have done better by using a Solar-powered smartwatch.
It is convenient, eco-friendly, cost-effective, and still delivers the same features. More importantly, I did not have to bother about charging the device at all. 
I have already tried 04 smartwatches in 2023 and thought to bring the things you may know.
Garmin Fenix 7 Sapphire Solar
The device has several training features and a touchscreen display which you did not see previously. I found several sports modes and activity profiles, making the watch the best in the Garmin Sports category.
 I discovered that Garmin Fenix 7 Sapphire Solar has the best Solar Power efficiency, as I could use the watch for a month without any charging. I did not have to bother about either charging in solar or electricity. 
The mapping is another feature of the solar-powered watch, which I did not see even in regular smartwatches. I discovered that Garmin's best GPS-enabled Smartwatch is the Garmin Fenix 7 Sapphire Solar.
Although the data volume differs from Region to Region, there is an average volume of 10Gb for the device. I could save all the maps in my region.
The optical heart rate monitor allows users to get more accurate tracking of the user's performance. Being a smartwatch with a heart rate monitor, I could also track my sleep using Smartwatch.
Although the Smartwatch is $899, it is a midrange device compared to other smartwatches in the Garmin family. Anyway, it is worth paying the price.
Pros
Heart rate sensor
Longer Battery Life
Mapping supported
Sport Modes
Body Battery Indication
Cons
Bulkier than other solar watches
Expensive
BERING Solar Watch
As a budget solar watch, BERING Solar Watch has the best premium look a watch must have. The decent watch face and the steel strap deliver the luxurious monotone look straight away. The strap is made of black IP-plated Milanese.
The luxury elements for the Bering Solar watch include a sapphire crystal window, complete steel construction, and a case. Although it was a metallic finished solar watch, I did not feel overweight due to its lightweight nature.
The watch has water resistance up to 50m which is lower than the other smartwatches. But, I did not have to swim even up to 3m depth in my life.
The Watchface comes with a traditional day counter, increasing the minimalist look.
The 03-year warranty is more than enough for a solar watch user as there were not many manufacturers in the country who did the same.
The watch's price is the best thing: it just cost me just $130. I discovered that Bering has a brand for producing inexpensive but elegant-looking watches.
Pros
Price
Elegant Look
Warranty
Cons
No smart features
Not good for snorkeling
Casio Men's Pro Trek PRG-270-1
When I first saw the Casio Men's Pro Trek Solar Watch, I felt the typical strength that a usual Casio watch delivers. I discovered that this is the best solar-powered Smartwatch for adventurous activities.
The Casio Men's Pro Trek Solar Watch has a rubber strap, polymer with mineral glass materials, and a safety cover, ensuring the safety of the watch.
The solar-powered Smartwatch has all the sensors required for trekking or other outdoor activity. They deliver altimeter, barometer, alarm, timer, stopwatch, compass, thermometer, and more features.
I did not have to charge the device, as trekking is all about pure sunlight. Also, the backlit display was assistive for me during the trekking under various light settings.
The watch has a 02-year warranty along with Casio customer care assistance. No matter what damage you might cause, you will be protected all the Time.
Pros
Ability to tolerate heavy usage
More features
Backlit display
02 years warranty
Cons
Bulky design
Not appropriate for casual travel
Casio Men's Slim Solar Multi-Function Analog-Digital Watch
Among all the solar watches, the Casio Men's Slim Solar Multi-Function Analog-Digital Watch has a budget price. I had to pay just $35 for the watch on Amazon, a discounted price. Even if you go to Casio online store, you may purchase it for $50.
I discovered the watch has 100 M Water Resistance, 1/100-Second Stop Watch, Daylight saving, and the Date like typical features. The watch has a clear speaker, which indicates the alarms. I could set 05 alarms and the hourly beep notification. 
The best feature of the watch is its 10 months battery run out. I calculated that I could have saved the battery up to 10 months even if I did not step outside to get solar power.
The display has been powered by Resin Glass which has increased safety.
Among all Casio watches that resist outdoor activities, I experienced the lightest weight on this watch. It weighed just 33g.
Pros
Budget Price
Long Lasting battery
Sporty Look
Cons
The Buyer Guide For Choosing The Best Solar Watch for you in 2023
Time tracking and the ability to use the device longer using solar power are the main two objectives you must target in a solar watch. All the devices I have mentioned above have those two features. But there are more things you need to consider when finding the best match for your needs.
Features
According to features, there are two types of Solar watches, smart solar watches, and typical solar watches.
If you expect more features, you must choose a smartwatch. Along with several built-in sensors, you will be eager to enjoy more features such as heart rate monitoring, SPO2 monitoring, and different exercise modes.
Garmin Fenix 7 Sapphire Solar has more features than any other solar watch on the list.
Price
Solar charging and Time notification are the main two duties of a solar watch. You don't have to pay hundreds to get them fulfilled. If you don't have more things in mind, it will be better to go with a budget Solar Powered watch which we have mentioned.
Also, Men's Slim Solar Multi-Function Analog-Digital Watch will cost just $55.But you must remember, the more you pay, the features in it will be higher.
Durability
The best way to look at durability is to see its materials. Also, the warranty is a better criterion to judge durability. We have mentioned some watches that have 03 years warranty which indicates the highest quality and durability.
Strap
The strap comes with different material choices as well. You must match your need with the strap material. For example, Although you may expect rubber or any other flexible material for outside watches, you can't do that for casual watches.
The Intended Use
You may use the Solar watch for occasions such as parties, outside activities, the office, and for Gym. It is difficult to find a single watch for all those occasions. But, indeed, you may choose the mostly-targeted occasion and purchase a solar watch. 
Brand Reputation
Although buyer reviews may suggest the best solar watch with a rating, your experience might differ from theirs. Therefore, it is better to consider your experience along with others' experience. That is why we have explained a few world-known watches manufacturers in the above list.
Charging
You must always check whether you have to charge the Solar watch or not. Most solar watches don't require that. But, if you are about to purchase a smart solar watch, probably you may have to.
Conclusion
I think the above recommendations and the buyer guide must have helped you to find the best Solar Watch. If you have problems, just let me know. I will help you with my knowledge and experience.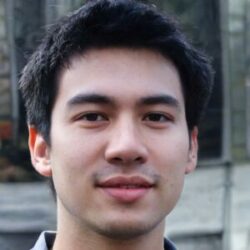 Eng. Matthew Joseph Nandirio is the Founder of walkingsolar.
After graduating from the University of Houston in 2002, matt started working as a Solar Electrical Engineer for several multi-national solar energy companies.
He has a wide range of experiences including solar system requirement analysis, planning, maintaining, debugging and even solar device development through research.
He now shares his 20 years of expertise through his articles on the walkingsolar website.
Further, he is also the author of two books on Solar Technology, "Solar Power for Villages" and "DIY Solar System for Dummies".