The dimensions of solar batteries vary widely, affecting their capacity, voltage, and price. This article serves as a comprehensive guide to understanding the different sizes of solar batteries and how these dimensions impact their functionality. For example, a 12V solar battery with a capacity of 200Ah typically measures 20.75 inches x 8.11 inches x 9.65 inches.
The size of the battery directly correlates with its capacity and voltage. Larger batteries can hold more power and will generally have higher voltage ratings. For instance, a 12V 100Ah battery may measure 12.99 inches x 6.77 inches x 8.66 inches.
Sizing your solar battery is crucial for optimizing your home solar PV system. The article provides a detailed guide on how to calculate the battery storage capacity based on your daily load requirements. Knowing your load requirement can help you choose the right size of solar battery, which in turn affects how long it can hold power.
Larger batteries will naturally cost more but can hold power for longer periods. They also take longer to charge, which is dependent on the size of your solar panel. The article includes a table that indicates different sizes of solar batteries, helping you make an informed decision.
What are the dimensions of a solar battery?
Solar batteries come in small, medium, and large batteries. The size of the battery will determine the price, capacity, and the voltage of the battery. You can also estimate how long your solar battery can hold power based on the size. 
A 12V solar battery with a capacity of 200aH comes in 20.75 inches x 8.11 inches x 9.65 inches. This lithium-ion solar battery has 6 cells. 
The table below indicates the different sizes of solar batteries from Dakota with their respective Voltage, capacity, and dimensions.
| | |
| --- | --- |
| Solar battery  | Dimension s(inches) |
| 12V 7Ah | 5.94" x 2.55" x 3.74" |
| 12V 10Ah | 5.94" x 2.55" x 3.78" |
| 12V 18Ah | 5.94″x 3.95″x 3.78″ |
| 12V 23Ah | 7.12" x 3.03" x 6.57" |
| 12V 54Ah | 7.12" x 3.03" x 6.57" |
| 12V 100Ah | 12.99"x 6.77"x 8.66" |
As seen from the table above, the higher the capacity of the battery, the larger the dimension and also the more the price. This means large batteries can hold power for a long. 
Batteries with large capacity will take longer to charge fully. This is dependent on the size of solar panel. So how do you size a solar panel battery?
How do you size a solar panel battery?
Although the solar panel and the solar battery are not the same size, the amount of power needed to power your home is used to calculate the sizes of each.
The sizing of the solar panel is determined by the load of the in kilowatts per hour to power your home.
Once you know the power needed you can therefore decide what size of solar battery you need. You will also use this data to decide the number of solar panels you need.
How to calculate battery storage capacity?
Knowing the capacity of your solar battery can help prevent unexpected blackout
To calculate the capacity of the solar battery you need to know the load requirement per day.
You will then have to know the type of battery you are using.
In case you want to know the amount of energy tour solar battery can hold for three days without charging the battery. Multiply the total daily load by 3.
Battery Capacity = Total daily load power requirements (Wh) × 3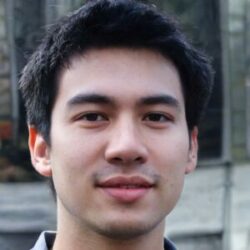 Eng. Matthew Joseph Nandirio is the Founder of walkingsolar.
After graduating from the University of Houston in 2002, matt started working as a Solar Electrical Engineer for several multi-national solar energy companies.
He has a wide range of experiences including solar system requirement analysis, planning, maintaining, debugging and even solar device development through research.
He now shares his 20 years of expertise through his articles on the walkingsolar website.
Further, he is also the author of two books on Solar Technology, "Solar Power for Villages" and "DIY Solar System for Dummies".