Power inverters are measured in Watts. Check the watts mentioned on your Blender and calculate the amount of energy it requires.
For example, the Blender specifies to draw 400 watts would require around 450 to 500 watts of power drawn from the inverter to run the Blender smoothly. 
What size inverter do I need to run a blender?
The size of the inverter would depend on the energy required to run the Blender. Usually, the Blender found in the market would have a wattage requirement between 300 to 1000 watts.
To power, the Blender running at 1000 watts would need an inverter that produces 1200 watts of energy. 
Always consider the inverter that would have capacity more than what requires to compensate for the energy requirement at the initial stage of the device when it begins to run the motor. 
There will be energy loss at the beginning that needs to address with the extra power supply.
Also, note that the wattage given on the packaging is the estimated value of the device's total power consumption. 
As the device becomes old, there are possibilities that the device may consume more electricity compared to the new device. 
Always add 20% more energy requirement when you are calculating the watts. When you have the correct numbers with you, it would be easy to find the right inverter to power your device.
Here's a list of popular blenders and recommended inverter sizes
| Blender Name | Blender Power (watts) | Inverter Size (watts) |
| --- | --- | --- |
| Vitamix 5200 Blender | 1380 | 1656 |
| Blendtec Classic 575 Blender | 1560 | 1872 |
| Ninja Professional Blender | 1000 | 1200 |
| Oster Pro 1200 Blender | 1200 | 1440 |
| Hamilton Beach 58148A Blender | 700 | 840 |
| Cuisinart PowerEdge Blender | 1000 | 1200 |
| NutriBullet Pro 900 Blender | 900 | 1080 |
| KitchenAid KSB1575 Diamond Blender | 550 | 660 |
| Black+Decker PowerCrush Blender | 700 | 840 |
| Hamilton Beach Blender | 700 | 840 |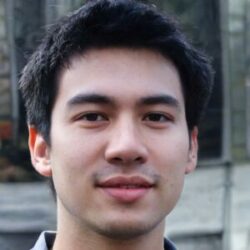 Eng. Matthew Joseph Nandirio is the Founder of walkingsolar.
After graduating from the University of Houston in 2002, matt started working as a Solar Electrical Engineer for several multi-national solar energy companies.
He has a wide range of experiences including solar system requirement analysis, planning, maintaining, debugging and even solar device development through research.
He now shares his 20 years of expertise through his articles on the walkingsolar website.
Further, he is also the author of two books on Solar Technology, "Solar Power for Villages" and "DIY Solar System for Dummies".