One of the best options for renters to go solar is to buy a portable solar panel.
These panels stand out because they're very easy to move.
And as a renter we all know we might have to do a lot of moving.
Plus, these panels are a great option if you're going on a road trip in your RV or you're going hiking and want to keep your phone and other electrical gadgets charged.
We've bought and tested over a dozen portable solar panels and have read over a hundred reviews and even done a few interviews to find the best panels in the market.
Here are our top 5 picks. Let's dig deep into each product.
I hope you'll find a matching product for your rent house. Keep reading 🙂
1. Zamp Solar 120P
The Zamp solar is an awesome option for people who use RV.
It can keep the mobile, laptop, lamp and other electronic devices up and running.
Not only does it charge them but it does so quickly and efficiently.
It can produce 30 – 40 amps of power per day — It's enough to keep a 15W compact fluorescent lamp running for 45 hours.
Additionally, it can work with two battery systems 6 volt and 12 volt.
And last but not least, it can be connected to an RV in two ways:
You can connect it directly to the battery of your RV.
You can plug the SAE port into the Zamp sidewall solar port.
Pros
It can connect to RV in two ways
Work with two systems 6 volt and 12 volt
Can create upto 40 amps of power per day
Cons
Legs are sturdy enough but they're not the most sturdy
Specifications
Watts: 120 W
Dimension: 42" x 34" x 25"
Weight: 35 lbs
Foldable: Yes
2. Renogy 100-Watt 12 Volt Portable Solar Panel
Renogy is known for its quality and this foldable panel is a +1 for the brand's reputation.
The small panel is one of the best in its price range.
It has a compact design and at 26.60 lbs it's not hard to carry.
There are two 50W monocrystalline 12V battery systems.
which can produce enough power to run some fluorescent lamps, mobile and laptop chargers, and an LED or a computer for a few hours.
Furthermore, it's waterproof and has a corrosion resistant aluminium stand. Meaning, the panel is durable and it'll last for a long period.
And lastly, it's compatible with all types of batteries: AGM, GEL and flooded batteries.
Pros
Corrosion resistant Aluminum Stand
Compatible with all type of batteries
Cons
It doesn't come with a manual
Specifications
Watts: 100 W
Dimensions: 19.9" x 27.2" x 2.8"
Weight: 26.60 lbs
Foldable: Yes
3. ECO-WORTHY DC-FP40-1
This small portable panel is perfect for people who need to use small electronics such as light only.
It's pretty affordable and lasts for decades.
It's resistant to corrosion and it can survive storms, heavy snow, and strong rain.
It also has built in technology that keeps it from overcharging, discharging, and from overloading.
Plus, it's very light and easy to operate and set up.
Pros
Cons
The zippers are pretty weak
The charge controller isn't the best as well
Specifications
Watts: 40 W
Dimensions: 4" x 17" x 22.2"
Weight: 12 lbs
Foldable: Yes
4. Jackery SolarSaga 100W Portable Solar Panel
This panel is a unique and special option in the list.
There are multiple small features that make this panel unique and special.
It's beautifully designed and at 11.65 lbs it's pretty easy to carry.
But to make the carrying easier for even the oldest amongst us, this panel can be folded and has a handle on top.
The handle makes the carrying significantly easier.
This feature really comes in handy for people who spent a lot of their time on the road.
The panel has a 100W module that provides enough power for running multiple fluorescent lamps and ceiling fans for many hours.
Also, this module can be separated into two parts.
There is a kickstand that allows the both parts to be placed on all surfaces at a 45° angle.
The advantages of this panel are not over yet.
It has two USB ports: 1. USB-C (5V/3A). 2. USB-A (5V/2.4A).
The Anderson Connector is installed as well — it makes the charging much more efficient.
And lastly, there is a DC output of 18V which protects the panel from overpowering and short circuiting.
Pros
Cons
Kickstand isn't the most sturdiest
The panel isn't waterproof
Specifications
Watts: 100 W
Dimension: 26" x 22.5" x 22.5"
Weight: 11.65 lbs.
Foldable: Yes
5. ACOPOWER UV11007GD 100 Watt
The ACOPWER UV11007GD 100 Watt solar panel is another awesome option on the list, and for many reasons.
This one has the efficiency value, ability to convert the sunlight energy into electricity, of 15.4%.
The panel can also be separated into two monocrystalline and 50 W modules, and it has an open circuit voltage of 22 V.
The solar panel is already not heavy but to make the transportation even easier there is an included suitcase.
The solar can charge generators with MC4 connectors and it can be expanded to 140 W by adding a small 40 W panel.
It also has the 10 A PWM charge controller included which works with all types of batteries.
It keeps the panel from overheating, overloading, overcharging, short circuiting, and reverse connection.
The solar will last long because it's water, storm, and snow proof.
And it's frame is made with corrosion resistant aluminium.
And lastly, there is an adjustable kickstand available for optimizing the angle and maximizing the solar power.
Pros
Protection against all sorts of malfunctions
Adjustable stand for optimizing the angle and maximizing the power
Suitcase for easy transportation
Cons
Instructions on the manual are vague
It's quite large and a bit awkward to carry
Specifications
Wattas: 140 W
Dimension: 25.4" x 19.9" x 2.9"
Weight: 25.6 lbs
Foldable: Yes
Buying Guide For Portable Solar Panels For Renters
To help you pick the best solar panel we've listed the features to consider by their importance.
1. Type of Solar Panels
In total, there are 3 types of solar panels:
Monocrystalline
The option number 2 Polycrystalline is more affordable than the others. But it's the least efficient of three types.
This option is best for people who're under a tight budget
The Thin Film panels are the most efficient but also the most expensive.
This option is awesome if you've big budget.
The ideal type of portable solar panels for most people are Monocrystalline. (Check out these Zamp portable solar panels. They are one of the best in the industry. )
These panels are more efficient than polycrystalline and they're more affordable than Thin Film.
Now that you've decided which type of panel is best for you let's talk about the more important details.
2. Specifications
Below, we've listed all the specifications you need to consider.
Check the STC rating. It'll tell you how well the panel will perform under ideal condition
Check how robust is the frame of the panel. The more robust the frame the stronger rain and snow storms your panel will be able to stand.
If you live near the ocean, pay more attention to salt and ammonia resistance rating.
See the warranty time of the solar panel. A panel should last a long time so the warranty should be of a decade or more.
Take a look at all the power ratings. Nominal, voltage, and the amperage.
Know the dimensions and weight of the panel.
Make sure the product meets the IEC 61730 safety standards.
Make sure the product has an IEC 61215 stamp. It means the panel is tested and proven to stand the wide range of weather conditions.
Check the manufacturing date. If the panel is more than 1 year old try to find another one.
3. Placement
The last but not the least important factor is the area where you'll place your panel.
Put it in a place where the sunlight shines the most and it's best to buy a panel that is easy to install and adjust.
Because sunlight moves from one place to another for multiple reasons, you'll have to move your panel with it for optimal results.
These reasons include shade cast by clouds, positioning of the sun (East or West), and more.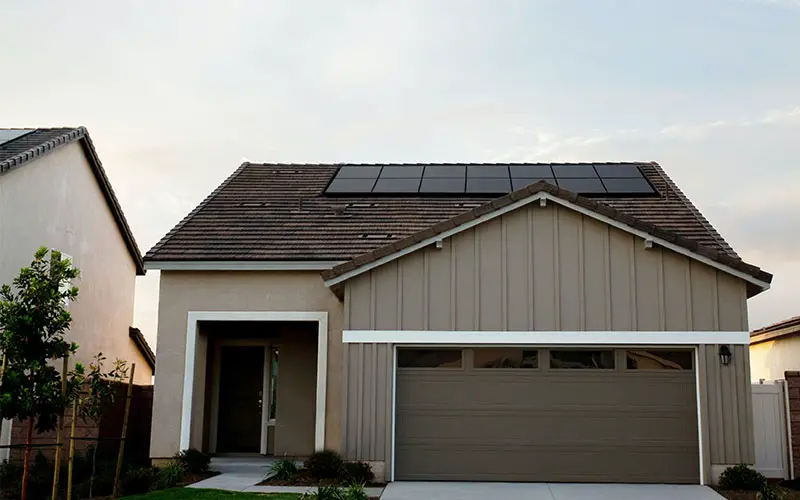 Furthermore, there are two other factors that will play a big role in your panel's output.
Temperature of your city. Usually, the increased temperature of an area is caused by more exposure to sunlight.
If that's the case with your area, your panel is likely to produce more electricity.
Season. Your panel is likely to produce most energy in summer and least in winter.
Conclusion
Portable solar panels are a great option for renters and by reading this guide you'll know exactly what factors to consider when buying one.
Furthermore, the options we've mentioned above are the best we've found in the market.
One more thing, if you want to buy portable solar panels from Amazon, then read this article. We have a dedicated article for portable solar panels on Amazon.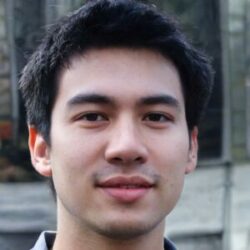 Eng. Matthew Joseph Nandirio is the Founder of walkingsolar.
After graduating from the University of Houston in 2002, matt started working as a Solar Electrical Engineer for several multi-national solar energy companies.
He has a wide range of experiences including solar system requirement analysis, planning, maintaining, debugging and even solar device development through research.
He now shares his 20 years of expertise through his articles on the walkingsolar website.
Further, he is also the author of two books on Solar Technology, "Solar Power for Villages" and "DIY Solar System for Dummies".