In order to answer this question properly we need to understand exactly what a solar inverter does and why water could damage them.
We'll also take a look at some tips for keeping your solar inverter in tip top shape during wet periods so you can benefit from clean energy without any worries about potential damage caused by rain or snow.
Keep reading for more insight into this crucial topic!
Do Solar Inverters Need to Be Weatherproof?
When it comes to installing your solar inverter, you might be wondering if weatherproofing is necessary.
If you are going to install your solar inverter outside, then, YES. Your solar inverter needs to be weatherproof.
After all, outdoor conditions can get unpredictable and harsh. For protection against the elements, an outdoor solar inverter enclosure may be your best bet.
These enclosures provide a safe place for the system components from moisture, dust, and other destructive forces of nature.
And since these protective cases are designed specifically for our beloved energy-saving technology, they're perfect for ensuring that your solar inverters stay dry and work optimally.
Plus, some even come with additional features such as UV resistance or cooling fans for added safety
How Does a Solar Inverter Work?
In essence, a solar inverter is an electronic device that converts direct current (DC) power generated by solar panels into alternating current (AC).
This AC electricity can then be used to power your home or business.
Solar inverters are made up of several components including a rectifier, which takes the DC power from the solar panel and converts it to AC; a transformer, which increases or decreases voltage as needed; and an output filter, which filters out any interference so the electric current runs smoothly.
All these pieces come together to create clean energy that can easily be used in your everyday life.
Plus, they're efficient too–solar inverters are designed to maximize efficiency from the sun's rays while minimizing losses.
What Are the Components of a Solar Inverter?
The main component of any solar inverter is its central processing unit (CPU).
This device regulates and monitors all operations related to converting DC electricity into usable AC current for your home or business.
 Additionally, this CPU provides important safety features such as protection against overvoltage, Undervoltage, short circuits, and other conditions that could damage your system.
In addition to the CPU, there are several other key components in a solar inverter.
These include transformers, cooling fans, diodes, rectifiers, capacitors and more – each with their own functions essential for efficient operation.
3 Waterproof Solar Inverters
Y&H 600W Solar Grid Tie Micro Inverter 
The Y&H 600W Solar Grid Tie Micro Inverter is a compact and versatile inverter that is designed to work with a range of solar panel systems. One of the standout features of this inverter is its waterproof design, which helps to protect the unit from moisture and can increase its lifespan.
In terms of performance, the Y&H inverter is capable of handling up to 600 watts of power output and has a wide input voltage range of 28-50 volts DC, making it compatible with many different solar panels. It also has an output voltage range of 80-160 volts AC, which is suitable for most grid-tied systems.
The Y&H inverter is relatively easy to install, with clear instructions provided, and can be connected to your home's electrical system to offset your energy costs. Additionally, its compact size makes it a good option for smaller installations where space is at a premium.
Overall, the Y&H 600W Solar Grid Tie Micro Inverter is a solid choice for those looking for a waterproof, reliable, and cost-effective option for their solar panel system. With its high power output, wide input voltage range, and easy installation, it's a great option for both residential and commercial applications.
VEVOR 1200W MPPT Waterproof Solar Grid Tie Inverter
The VEVOR 1200W MPPT Waterproof Solar Grid Tie Inverter is a powerful and reliable inverter that is designed to work with a wide range of solar panel systems. This inverter is built with a waterproof design, which makes it well-suited for use in damp or humid environments.
With a maximum power output of 1200 watts, this inverter is capable of handling larger solar panel arrays, making it a good option for those with higher energy needs. It has a wide input voltage range of 22-50 volts DC and an output voltage range of 180-260 volts AC, which is compatible with most grid-tied systems.
One of the standout features of this inverter is its Maximum Power Point Tracking (MPPT) technology, which helps to maximize the energy output of your solar panel system. This can help to increase the efficiency of your system and ultimately reduce your energy costs.
Waterproof Capability of Indoor Vs Outdoor Solar Inverters
When it comes to solar inverters, there are a few key differences between indoor and outdoor models – particularly when it comes to waterproof capability.
This can be an important factor for homeowners who need reliable power even in wet weather conditions. So, what's the difference?
Outdoor solar inverters have been designed with special IP ratings that make them more resistant to water damage than their indoor counterparts.
They typically feature higher levels of protection against dust and moisture, ensuring they remain functional in all kinds of weather conditions.
On the other hand, indoor solar inverters tend to be less robustly constructed and therefore don't provide as much protection from water and debris.
While they may still work in damp or rainy environments, you'll want to ensure that your system is installed properly so that any potential water ingress won't cause problems down the line.
What Are the Benefits of a Waterproof Solar Inverter?
Protection from moisture: A waterproof solar inverter is designed to resist moisture, which can be particularly important in humid or rainy environments. This helps to prevent damage to the inverter and can increase its lifespan.
Improved safety: Moisture can cause electrical components to short circuit or malfunction, which can pose a safety risk to homeowners. A waterproof inverter reduces this risk by providing a protective barrier against moisture.
Increased efficiency: Moisture and water damage can cause an inverter to work less efficiently, leading to decreased power output and potentially higher energy bills. By protecting the inverter from water damage, a waterproof model can help to maintain maximum efficiency.
Better reliability: By protecting the inverter from water damage, a waterproof model can provide better reliability over time. This means you're less likely to experience unexpected downtime or need to replace the inverter prematurely.
Reduced maintenance: Without the need for regular maintenance or replacement due to water damage, a waterproof solar inverter can save you time and money in the long run.
Greater peace of mind: With a waterproof solar inverter, you can feel confident that your solar system is well-protected and functioning optimally, even in wet conditions.
What Are the Drawbacks of a Waterproof Solar Inverter?
Higher cost: Waterproof solar inverters can be more expensive than standard models due to the added waterproofing technology.
Limited options: Because not all solar inverters are waterproof, your options may be more limited if you specifically require a waterproof model.
Reduced ventilation: In order to make a solar inverter waterproof, it must be sealed to prevent moisture from entering. This can reduce the amount of air flow around the inverter and may cause it to overheat.
Limited DIY repair options: If a waterproof inverter does require repairs, it may be more difficult for the homeowner to do so on their own due to the added waterproofing technology.
Risk of condensation: If a waterproof inverter is exposed to temperature changes, it may be susceptible to condensation buildup inside the casing, which can lead to damage.
Lower efficiency in some cases: In certain situations, a waterproof solar inverter may be slightly less efficient than a non-waterproof model due to the extra sealing and reduced ventilation.
How Can Water Damage to a Solar Inverter Be Avoided?
There are several steps you can take to ensure that your solar inverter remains safe from water damage.
Firstly, always make sure that any exposed wiring is properly sealed with waterproof silicone or epoxy resin. This prevents moisture from seeping in and corroding delicate internal components.
Additionally, always keep the inverter away from areas where rain or snow might collect, such as near gutters or downspouts. If possible, install an overhang or canopy around the area to protect it further.
Finally, if you're installing your solar inverter outdoors, use a weatherproof cover for extra protection against rain and other precipitation. Check these covers regularly for signs of wear and tear so they don't become damaged themselves and compromise your system's safety.
Conclusion
In conclusion, it's important to understand how solar inverters work and the components that make them up in order to determine whether or not they need to be weatherproof. Waterproofing a solar inverter can provide benefits such as increased durability and improved performance, but there are also drawbacks like higher costs.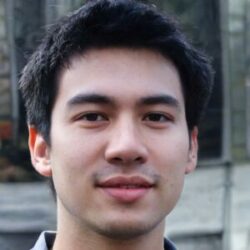 Eng. Matthew Joseph Nandirio is the Founder of walkingsolar.
After graduating from the University of Houston in 2002, matt started working as a Solar Electrical Engineer for several multi-national solar energy companies.
He has a wide range of experiences including solar system requirement analysis, planning, maintaining, debugging and even solar device development through research.
He now shares his 20 years of expertise through his articles on the walkingsolar website.
Further, he is also the author of two books on Solar Technology, "Solar Power for Villages" and "DIY Solar System for Dummies".