Yes. As long as the solar panel of your solar light is exposed to sunlight during the day, it will continue to charge the batteries, even if the lights are turned off.
Like most electrical appliances, the solar light will be in use even when turned OFF. The internal circuits will run the charging process.
Some solar lights have manual switches to tune off the product. If you turn this off, this will cause you not to automatically turn ON your solar light at night.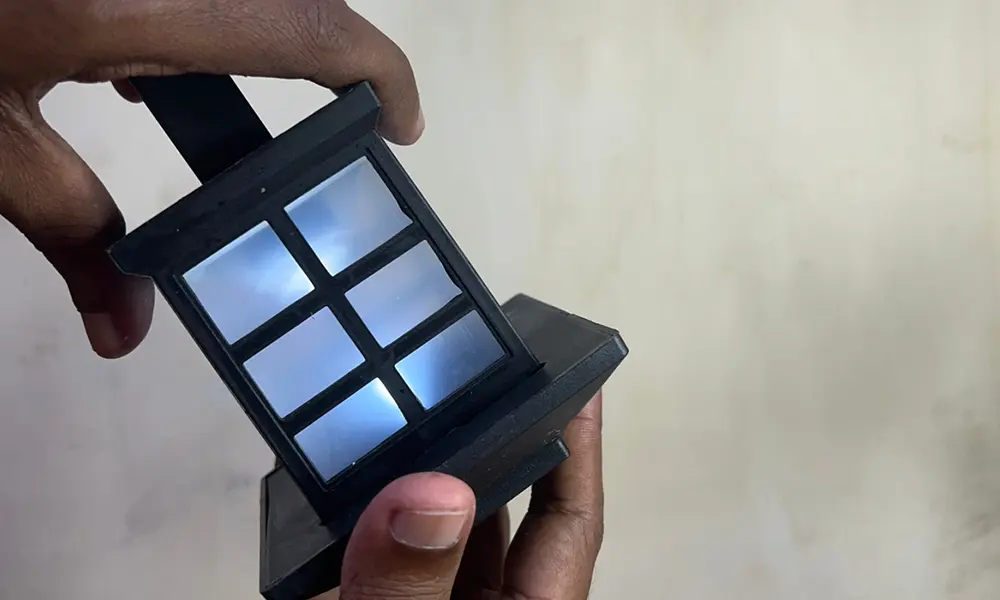 But, it will not harm the charging process at day time.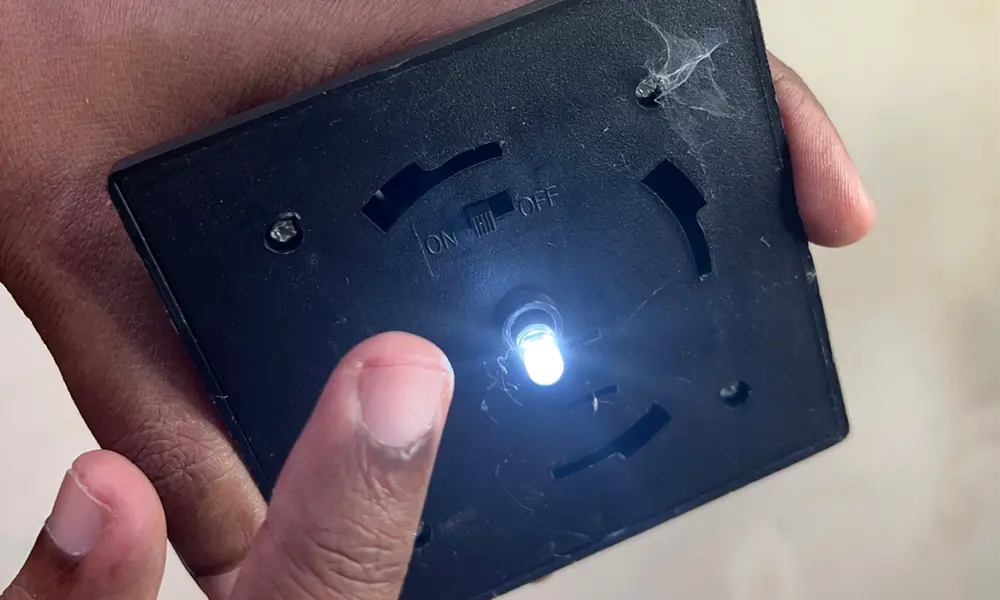 Is it necessary to turn off the solar light to have a full charge cycle?
No, you do not need to turn OFF your solar lights in order to fully charge your solar lights.
After purchasing new solar lights, turn ON the manual switch and mount the place where you need it. Then it's enough.
If the solar light does not have any manual switches, keep it as it is in a place where it gets solar lights.
Why are solar lights equipped with an on/off switch?
Not every solar lights have an on/off switch, but these are more likely to give easy operation. By turning the ON button, you will allow the batteries to work, whereas the OFF button allows the batteries to preserve energy. It is a simple plan to use solar lights efficiently. 
Besides, solar light switches are straightforward, which fairly means what we do with other electric plugs. However, for some unknown reasons, solar lights lack an external on/off switch. Practically, solar switches are easy to use and highly advantageous.
In some cases, solar lights include an internal on/off switch that allows them to charge their solar batteries, which means you do not need to focus on/off switch. If you want the solar lights to work magically, then keep them turn ON.
Is it necessary to turn ON the solar lights?
If you are a new user of solar lights, then obviously you are unknown with each fact. Thus, you see solar lights are set up, check if there is an on/off switch, and keep the button ON. 
Well, if you think there must be an enthralling intention to turn on solar lights, then you are wrong. Solar light (turn-on) switches are intended to give you easy functioning. Consequently, you will enjoy the light the whole day as it receives sunlight. 
What are the benefits of solar lights with an on/off switch?
If solar lights are with an on-off switch, then they can offer you brilliant benefits. Most importantly, these work great when there is climate change, be it rainy, winter, or snowy.
If there are winters and solar lights do not get a ton of sunlight exposure, then you have to turn OFF the switch. It will store the energy for the next day's use.
Moreover, turning off the light also preserves the light when not in use. This again goes for the purpose of saving light.  
How do you charge solar lights without the sun?
It is true solar lights charge efficiently when there is the sun. But if the weather is not friendly to solar lights, daylight can help in charging lights.
Also, artificial lights such as LED bulbs based flashlights can help to charge batteries indoor too. . 
Frequently Asked Questions
Do solar lights charge on rainy days?
Yes, solar lights can charge on rainy days if there is a certain level of light intensity. However, the charging rate can be dropped up to 80%.
This means it will take more than 8 or 10 hours to charge the internal batteries to an acceptable level under the rain.
What to do when charging solar lights the first time?
First, check for any manual switches > if available, turn ON > Then kept the solar light under direct sunlight for 6-8 hours > Check at night if the light will turn ON automatically > If it's working, permanently mounts it in a good place.
Do all solar lights have on/off switch?
No. All types of solar lights do not have manual switches. Most garden solar lights have them. Wall-mounted solar lights rarely have them.
How to charge solar lights with on/off switch?
There is no specific requirement to charge solar lights with an on/off switch. All you need to do is keep it in direct sunlight.
The Bottom Line
With the above statement, we can conclude that solar lights are charged when turned off too. . Besides, we have shared all the technical details about solar light switches. Thus, we hope you have added great knowledge to your mind.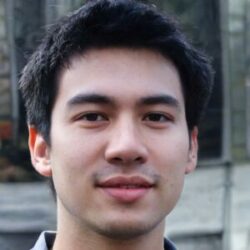 Eng. Matthew Joseph Nandirio is the Founder of walkingsolar.
After graduating from the University of Houston in 2002, matt started working as a Solar Electrical Engineer for several multi-national solar energy companies.
He has a wide range of experiences including solar system requirement analysis, planning, maintaining, debugging and even solar device development through research.
He now shares his 20 years of expertise through his articles on the walkingsolar website.
Further, he is also the author of two books on Solar Technology, "Solar Power for Villages" and "DIY Solar System for Dummies".