Among the few solar watch manufacturing Brands, the Casio is one of the most famous that provides superb solar series watches. These solar-powered timepieces are not only endurable but also long-lasting.
Therefore, nothing can beat the Casio solar one whenever it comes to having a durable and long-lasting solar-powered watch.
However, depending on the Casio watch modes, your usage of the watch, and the lifespan of your watch battery varies. Well, to know more precisely How long do Casio solar watch batteries last? – let's go through the article.
How long does your Casio solar watch battery last?
In short, the battery of a Casio solar watch usually lasts for 10 years. Yet, if you use the watch with proper care, it may last about 15-20 years.
| Model | Expected Battery Life |
| --- | --- |
| G-Shock Rangeman | 2 – 15 years |
| Pro Trek | around 10 years |
| Edifice | around 10 years |
| Baby-G | around 10 years |
Rough life expectancy estimation based on users and official documents. Note: These values can be changed based on lots of factors.
The Casio solar watch comes with an internal rechargeable battery that is solar-powered. When manufacturing, they use Tough Solar Technology in their solar series watch models.
Due to this technology, the solar panel of the watch captures power from the sun, and after that, this light power is converted into electrical energy. And then, it recharges the battery to run the watch.
So, if you need to recharge your watch battery, all you need to do is expose your Casio solar watch to sunlight. And it will be automatically charged.
Moreover, these solar watches require only a few hours of direct exposure to sunlight to fully the solar-powered rechargeable battery. Once they are fully charged, they will last for several months without further exposure to light.
In fact, this solar technology makes the Casio solar watch more long-lasting. Not only that but also,o this solar watch seems like a maintenance-free watch. Depending on the models, they require little to zero battery maintenance.
Therefore, you don't need to replace or change the rechargeable battery of your Casio solar watch for quite a long time.
But, according to Casio, the capacitor of their solar watches is a chemical device, so you should replace the battery after 10 years of usage. So, it can perform best and deliver you the most accurate time.
Besides, it is recommended to you that you should keep your Casio solar-powered watch in a dry, cool, and clean environment where the storage area is also oxygen-free.
By storing your watch in such an environment, you can have your watch year after year without facing any battery issues.
Here, I have provided you with a comparison chart depending on the battery life of various Casio solar model watches. So, it is easy for you to know about the watches' lifespan and choose the best one from them.
Can you replace a Casio solar-powered watch battery?
Yes, of course, you can replace your Casio solar-powered watch battery. The reason is although they provide a weatherproof, endurable, and zero-maintenance battery, however, sometimes, your watch battery may become depleted, and your watch stops ticking.
Besides, to ensure its best working performance and avoid unnecessary battery depleting issues, the manufacturer always recommends replacing the capacitor of the battery after 10 years.
Well, if you have to replace your watch battery on your own and you want direction on how to replace it, here are some steps you need to follow-
First, turn your watch back and then remove the back plastic cover by unscrewing the small screws with the help of a screwdriver.
Find the metal plate of the watch and remove it that is placed directly under the plastic cover. After that, you need to remove the rubber protector using your finger so you can find the metal battery compartment of your solar watch.
Then, find the existing Casio rechargeable battery and remove it from the battery compartment using tweezers.
And finally, place the new battery into the battery compartment and close the watch case by replacing the plastic cover again. Here, before closing the case, ensure that your watch is working perfectly.
To understand the battery replacement steps easily, follow the video of the easy hacks.
Final thought
So, in this article, I have tried to inform you as much as possible about the lifespan of the Casio solar battery.
Durability is the best thing that you can expect from a Casio solar-powered watch. It doesn't matter if you use your watch very minimally or your everyday use; this Casio solar timepiece provides you with longer battery life.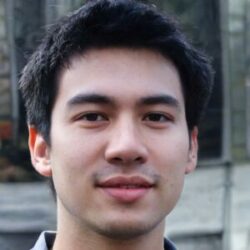 Eng. Matthew Joseph Nandirio is the Founder of walkingsolar.
After graduating from the University of Houston in 2002, matt started working as a Solar Electrical Engineer for several multi-national solar energy companies.
He has a wide range of experiences including solar system requirement analysis, planning, maintaining, debugging and even solar device development through research.
He now shares his 20 years of expertise through his articles on the walkingsolar website.
Further, he is also the author of two books on Solar Technology, "Solar Power for Villages" and "DIY Solar System for Dummies".