Garmin Instinct Solar watch is one of the most popular smartwatches as it offers some incredible watch features. These features include a fitness tracker, health monitor, GPS as well as mapping system.
The great thing about this solar watch is its well-built and innovative designed battery charging system. Despite being a typical smartwatch, it is enriched with solar charging technology, while you will also get a multi-pinned USB cable to charge it.
Well, due to solar technology, maybe you never have to charge your watch as the battery keeps charging itself by drawing power from the sunlight. However, you can also charge it without solar.
Yet, you need to charge it fully to set up your Garmin solar watch (setup guide for seiko solar watch) out of the box. But, do you know how long does it take to charge your Garmin solar watch?
All right, to know more about it, please scroll down and go through the article.
Does your Garmin Instinct solar need to be charged?
Well, you know it's a more complicated question. I will say that maybe you need to charge it or not, depending on the charging status of your battery and the usage of your watch.
You know well that to activate your watch in its working condition, you have to charge it. And in that sense, yes, your Garmin instinct solar watch needs to be charged.
However, when you set your watch out of the box, it should be fully charged before it's on your wrist. And, since it has solar technology when you are outside, and your watch is on smartwatch mode, you don't need to charge it.
This is because the solar panel of the watch absorbs power from the sunlight and charges the battery. All right, as this Instinct solar watch provides you fitness tracking, GPS, and mapping services, therefore, based on it, your watch battery life varies.
In a smartwatch mode and with 3 hours of solar charging per day, your watch battery may last up to 24-54 days. Yet, in a battery saver function watch mode, it is up to 56 days, but the solar charging condition should be unlimited.
Besides, if you turn on the GPS mode with unlimited solar charging status, it will last up to 30-38 hours, while with the maximum battery-saving GPS mode, it is up to 70-145 hours.
However, turning on expedition GPS mode activity lasts a little longer, up to 28-68 days, with 3 hours of solar charging per day.
How do you know when your Garmin is fully charged?
Well, you can know it by checking the battery charging icon, by seeing your entire battery charging status, and also by viewing the unit ID.
In detail, to know if your Garmin is fully charged, you have to plug it into the computer device. But, before that, you need to ensure that the display of your Garmin is on its time function.
And then, if you see that your battery charging section is going up and down, it means that it is being charged. But if this section does not go up and down, it indicates that it is fully charged.
Moreover, you can also know the charging condition by noticing the device battery charging icon. When it is charging, the battery bar of Garmin flashes while the icon will stop flashing, and your Garmin is done charging its battery fully.
Furthermore, to know the remaining battery charge percentage, you should look at your device unit ID.
Under the menu bar of the unit, you will find the About option from the System settings symbol, where it keeps the regulatory information. By viewing that information, you can know your battery charging condition.
How long does your Garmin watch take to charge?
Usually, a Garmin watch takes about 140 minutes to charge without solar. Although, when you open up the box, you will see a partial charge in the watch; however, to get the best performance, you need to charge it fully.
For this, you have to plug the watch into a power source so it can charge. Well, this Garmin solar watch comes with a multi-pin USB cable. And, while plugging the device, you need to plug it via this cable into the power source. This will charge the Garmin battery fast.
However, as it's a solar watch, a solar panel must be implanted into the watch power glass. This solar panel captures light and converts it into battery power that increases the lifespan of the battery of your Garmin Instinct solar watch.
Besides, it offers a smartwatch mode so, if you turn on your GPS activity mode, in that case, you may need to charge the watch, but surprisingly, it is only once over 3 months.
Along with these, you will also get many battery-saving and battery recharging options in this solar watch (replace seiko solar watch battery) (replace seiko solar watch battery).
Here, I have provided you with an estimated battery charging time comparison chart of different Garmin solar watch models. So, you can get an idea about it.
Can you overcharge your Garmin watch?
As you may know, the Garmin Instinct solar watch comes with a rechargeable Lithium-ion battery. Therefore, apparently, it is recommended you do not overcharge your Garmin watch.
This is because this lithium-ion battery will be stressed when they are fully charged. Many consumers also claim that a partial battery charge helps last it a longer period and retains more battery life.
Besides, this battery type offers the longest lifespan of the battery if you charge it between 20% and 80%. However, you can occasionally fully charge it to recalibrate your battery charge meter.
Final verdicts
Finally, your curiosity about How long does it take to charge your Garmin solar watch? Has been met up. Besides, I have also explained some other related information so you can know more about the matter.
Hopefully, after reading the article, now you have got an idea about the Garmin solar watch battery charging system.
Usually, the Garmin solar watch delivers an incredible battery lifespan while also providing innovative watch design with a combination of some highly specified features. So, having this Instinct solar watch will be a great choice for you if you want a solar systemized smartwatch.
Was this article helpful?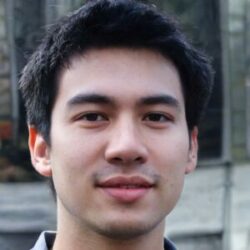 Matthew Joseph Nandirio
Matthew Joseph Nandirio
is the Founder of walkingsolar. After graduating from the University of Houston in 2002, matt started working as an electrical and electronic engineer for several multi-national solar energy companies. He has a wide range of experiences including solar system requirement analysis, planning, maintaining, debugging and even solar device development through research. He now shares his 20 years of expertise through his articles on the walkingsolar website. Further, he is also the author of two books on Solar Technology, "Solar Power for Villages" and "DIY Solar System for Dummies".