Are you considering purchasing a Seiko solar watch but want to know more about its lifespan?
Look no further! In this blog, I will explore the durability and life expectancy of Seiko solar watches, including factors that can impact their lifespan and ways to extend the life of your watch.
So, grab a cup of tea and let's dive in to learn more about these stylish and efficient timepieces.
How long does your Seiko solar watch last well?
The manufacturer Seiko claims that with proper care, the battery of a Seiko solar watch lasts well about 10 years.
Here is a table with rough estimates of the lifespan for five Seiko solar watch models:
| Watch Model | Life Expectancy (years) |
| --- | --- |
| Seiko Solar Chronograph | 5-10 |
| Seiko Solar Diver's Watch | 5-10 |
| Seiko Solar Perpetual Calendar | 5-10 |
| Seiko Solar World Time | 5-10 |
| Seiko Solar Alarm Chronograph | 5-10 |
Please note that these are just rough estimates and the actual lifespan of a Seiko solar watch may vary.
However, they also recommend that you should store this kind of solar watch near a dial-facing window. Doing so will help to recharge the solar-powered battery of your Seiko watch by absorbing the sunlight directly.
Moreover, it is designed as an environmentally friendly watch. Due to having improved solar technology, the batteries of the Seiko solar watch just never fail. So, it doesn't require battery replacement and therefore, they don't need to be recycled also.
Besides, Seiko manufactures its watches with innovative designs. The invisible solar panel gives a classy look while also increasing light-absorbing efficiency.
It can absorb both natural and artificial light and then this absorbing light is converted into electric energy. So, charging your Seiko solar watch battery is pretty simple. Besides, when the battery is charged under sunlight, this will take less time to charge your Seiko watch.
Therefore, if you want to fully charge your watch battery, you just need to put the watch under sunlight for 3 hours. Thus, your Seiko solar watch battery will be fully charged. And, with that charge, your watch can last perfectly for 6 months to 1 year.
Why is the Seiko solar watch so reliable that it lasts so long?
Well, there are some facts that make the Seiko solar watch much more reliable and also help to last for a long time. As I mentioned before it's a maintenance-free watch therefore, its working condition is so flawless.
Moreover, from time to time, the brand Seiko manufactures this eco-friendly watch providing the latest solar technology.
All right, now, I will discuss these facts with a detailed description.
Improved solar technology in Seiko solar watch
When it comes to having a watch with high reliability, nothing can beat a solar-powered watch. This solar technology makes the solar watch more reliable which is one of the most significant facts that you wish for.
As you may know, solar watches typically use several technologies. However, nowadays, most solar watches come with improved as well as the latest solar technology. Seiko solar watches are one of them.
In the 1970s and 1980s decades, the solar watch had an awful design due to having a front solar panel that most people didn't like. Yet, over the years, along with solar technology development, the structural design of these solar watches has also undergone massive changes.
These massive changes have taken place in not only their design but also the power reserve storage of the solar panel and their working efficiency.
For example, the Seiko Prospex Divers Solar watch has a solar power reserve of about 10 months. Yet, along with this model, most solar watches also come with high storage capacity. So, you don't need to charge them from 1 month to a maximum of 8 years after a full charge.
Therefore, you will find a huge difference between today's watches and the previous oldest watches model. So, I will recommend you don't compare the recent model watches with the prior ones that you owned at least 20 years ago.
However, this innovative development of solar technology in Seiko solar watches makes them more effective and highly reliable. And for this reason, the Seiko solar watch lasts for a longer time than any solar-powered watch model.
Doesn't require watch maintenance
The biggest advantage of having this solar watch is there is no need for maintenance. As they are maintenance-free, you don't need to worry about your Seiko solar watches' battery modifications and also replacing their electric battery.
One of the common facts about manual watches is that the batteries have to be replaced every few months. But, surprisingly, that is not the case with a solar watch.
Seiko solar watches come with solar-powered batteries (is it possible to replace its battery) that are powered by light.
This battery can absorb light and after absorbing it, it converts the light energy to electric energy. So, it can run the solar watch perfectly.
Besides, this solar battery features lithium-ion cells.  These ion cells store the electronic energy within the Seiko solar watch. Thus, if your watch is stored in a box in complete darkness for a long time, you don't need to be panicked at all.
With its superpower storage capacity, the solar battery helps to run your Seiko watch. Most of the solar watches with a new solar battery last up to six months, no matter if you don't expose it to light.
Any light source keeps charging the Seiko solar watch always
There is a misconception among some people that a solar watch is charged only when it comes in contact with natural light.
Besides, they also think that it works and runs only when they are in the light. But, that is not the case after all in terms of the Seiko solar-powered watch. The battery of your Seiko solar watch keeps getting charged by absorbing light from any light source.
It doesn't matter whether it is natural light or artificial light. Your solar watch battery absorbs light to get power from both light sources.
Therefore, if you have to stay away from the sun for a long time, you don't have to worry about the battery running out. This is because you can charge your Seiko solar watch by placing it under artificial light.
However, your solar watch can be charged quickly if you put it in natural light rather than artificial light. Here I have provided you with a data table of battery charging time based on the light sources. So, you can get an idea of how long it will take to be charged.
| | | | | |
| --- | --- | --- | --- | --- |
| Light source | Weather criteria | Level of LUX | Battery charging time needed to charge for 1-day use | Battery charging time needed for a full charge |
| Natural light | Sunny day | 100,000 LUX | Approx. 1 min | 3 hours |
| Natural light | Cloudy | 10,000 LUX | Approx. 3 min | Approx. 10 hours |
| Artificial light | General office light, Lamp, etc. | 700 lUX (General office light) 3,000 LUX (30W-fluorescent lamp-30 cm) | Approx. 50 min Approx. 10 min | 175 hours (General office light) 45 hours (30W-fluorescent lamp- 30 cm) |
Conclusion
In the end, the decision to have a Seiko solar watch is obviously yours. But, if you want a suggestion, I will definitely recommend you to have this watch.
Based on our topic- How long does a Seiko solar watch last? I have tried to explain to you why you should have it. Hopefully, you have gone through the whole article and understood the facts.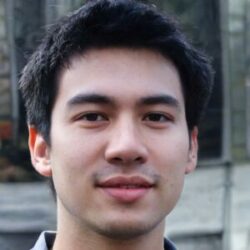 Eng. Matthew Joseph Nandirio is the Founder of walkingsolar.
After graduating from the University of Houston in 2002, matt started working as a Solar Electrical Engineer for several multi-national solar energy companies.
He has a wide range of experiences including solar system requirement analysis, planning, maintaining, debugging and even solar device development through research.
He now shares his 20 years of expertise through his articles on the walkingsolar website.
Further, he is also the author of two books on Solar Technology, "Solar Power for Villages" and "DIY Solar System for Dummies".