The lifespan of a Citizen Eco-Drive watch can vary depending on the specific model and how it is used.
Citizen Eco-Drive watches use a rechargeable lithium-ion battery that can be recharged multiple times, which helps to extend the overall lifespan of the watch.
Many Eco-Drive watches also have a power-saving feature that allows them to go into a low-power state when they are not being worn or exposed to light, which helps to extend the life of the battery.
What is the lifespan of a Citizen Eco-Drive watch?
The brand Citizen manufactures its Eco Driveline watches using Citizen's proprietary technology. This technological development leads the watch to last for a longer time, up to 20 years.
While using the technology, they also use solar cells and a secondary battery to power the watch. And, as Citizens claim, the combination of solar cells and secondary batteries increases the life expectancy of Eco-Drive watches by more than 10 years.
Moreover, it also reveals from the laboratory test that the secondary battery of the Citizen watch can retain its 80% initial power storage capacity. So, with proper care and maintenance, surprisingly, this rechargeable battery of the Eco-Drive watch can last well for up to 20+ years.
However, they always recommend the Eco-drive watch movements maintenance. However, they state that they use high-quality lubricants to build their watch to increase the longevity of the precision equipment.
Besides, the oil used in the watch won't harden even after 20 years of usage. Therefore, for this lubricity, the movements of your watch stay smooth for quite a long time. And thus, it extends the lifespan of a Citizen Eco-Drive watch.
Rough Lifespan Estimation of several Citizen Eco-Drive Watches
It is difficult to provide a specific lifespan for each model of Citizen Eco-Drive watch as the life expectancy can vary depending on the specific model and how it is used. Here is a table with rough estimates of the lifespan for five Citizen Eco-Drive watch models:
| Watch Model | Life Expectancy (years) |
| --- | --- |
| Citizen Eco-Drive Promaster | 5-20 |
| Citizen Eco-Drive Chronograph | 5-20 |
| Citizen Eco-Drive Perpetual Calendar | 5-20 |
| Citizen Eco-Drive World Time | 5-20 |
| Citizen Eco-Drive Altichron | 5-20 |
Please note that these are just rough estimates and the actual lifespan of a Citizen Eco-Drive watch may vary.
Do your Citizen Eco-Drive watches need new batteries?
Typically, according to Citizen, you don't need to replace your watch battery with the new one at a regular intervals. This is because Eco-Drive watches are designed with light-powered technology. Therefore, this watch can absorb light from any power source (Natural and artificial).
It doesn't matter if it is an office or dim light; it can recharge your watch battery. The solar cells of the watch convert the light energy into usable energy. And, the secondary battery stores this harnessed energy as a power reserve to run your Eco-Drive watch.
However, when exposed to any light source, it automatically holds the power reserve in storage. Yet, exposure to direct sunlight is the most efficient and fastest way to recharge your Eco-Drive watch properly.
And, by any chance, if you found out that you have stored the Eco-Drive watch away in the dark, you should immediately expose it to bright light. So, it can charge fully to run efficiently.
To not replace the battery, you should be aware of its maintenance, like preserving its water-resistance quality and replacing the watch gasket regularly.
So, if you take proper care and do regular movement maintenance, your watch will continue to run for more than 10 years.  And, you won't need to replace the rechargeable battery during this period.
Do Citizen Eco-Drive watches die?
The Citizen reports that the Eco-Drive watches don't need a battery ever, and thus, they offer a lifetime watch guarantee. It means that apparently, your watch is never going to die, much interesting! Isn't it?
Here, the thing is that if your Eco-Drive watch stops due to lack of charges, you need to place the watch under a bright light to recharge it. Surprisingly, by doing so, your watch will start to tick again!
However, if that is the case, you need to expose the watch to natural light rather than artificial light. This is because recharging the watch with artificial light won't effectively charge an empty-charged battery fully. Besides, it will take a lot of time to recharge completely.
Furthermore, it features light-powered solar cells to keep your Citizen Eco-Drive watch as an always-running timepiece.
These solar cells are mounted under the dial and absorb light. This absorbed light then converts into energy which then passes to the powerful movement of the watch.
Here, the secondary battery allows the power reserve to store the energy and always keeps the watch charging. This stored energy helps run the watch for up to 6 months before it needs to be recharged, no matter if it was in total darkness.
Yet, some models of Citizen Eco-Drive watches are built with an incredible power save function. So, it can run for a long time, up to seven years.
To sum up, overall, the Citizen Eco-Drive watch makes you confident by ensuring that it will never stop ticking.
And, therefore, you will always get the accurate time no matter if you have kept it away in a drawer for at least 3 months.
All you need to do is take the watch out from the drawer and then place it under the light. And, guess what? It will start ticking and show you the accurate time.
Final thought
So now, what do you think is your Citizen Eco-Drive a lifetime watch? Do they last forever?
In this article, I have tried to answer all these issues by providing some other information that you need to know if you plan to have a Citizen Eco-Drive watch.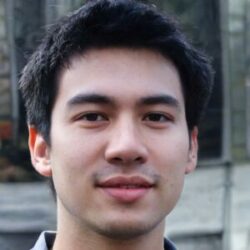 Eng. Matthew Joseph Nandirio is the Founder of walkingsolar.
After graduating from the University of Houston in 2002, matt started working as a Solar Electrical Engineer for several multi-national solar energy companies.
He has a wide range of experiences including solar system requirement analysis, planning, maintaining, debugging and even solar device development through research.
He now shares his 20 years of expertise through his articles on the walkingsolar website.
Further, he is also the author of two books on Solar Technology, "Solar Power for Villages" and "DIY Solar System for Dummies".