Most solar PV system owners ignore the crucial part of testing their solar panels. Solar panels might seem like simple equipment. However, there is a lot that goes on with these devices. Solar panels are responsible for sending a charge to your solar battery, used to power your residence. 
If you want to get a lot from your solar panel, it would be better if you tested your solar panels. In this article, I will discuss some effective ways you can use to test your solar panel. Don't go anywhere.
How to test a solar panel without a multimeter?
Most people rely on the manufacturer's information when installing solar panels. This should not be the case. There are a lot of variations that affect your solar panel. You should try testing if any voltage and current are flowing from your solar panel before wasting your time and money on installations. 
Over the years, the multimeter has been the most commonly used device to test the amperage and the voltage of solar panels. This does not mean that you can try your solar panels if you don't have a multimeter. After researching, I found other ways to test your solar panels if you do not have a multimeter. 
Visual testing
The first thing you should look in your solar panels is the presence of any physical defects.
Check if your solar panel has some visible cracks.
Check if any hotspots, dust, or moisture might have slipped into the solar panel.
A solar panel should have a light sensor. If your solar panel does not have a sensor, you might consider getting one. 
In case of any of the mentioned issues, contact your solar panel provider. If the solar panels pass a physical test, you can carry out an operational test.
Using a string inverter
If you are using a smart system and a string inverter, you can test the output of your solar panels. 
Place your solar panels in the direct path of the sun. 
Connect the solar panel cables to the terminals of your inverter. 
If there is any sun, your solar panel will send some current and voltage to the inverter. 
Since you are using a smart system, you can test the total output in series and parallel connections. 
The strong inverter will also display the voltage and amperage of each solar panel. This way, you can quickly identify the defective solar panel. 
Use the findings from your inverter to calculate the wattage of your solar panels. 
If you have a multimeter, you can use this video to help you test solar panels. Trying solar panels using a multimeter is the easiest and the fastest method.
What are solar panel testing standards?
Testing solar panels is essential to know if your solar panels will serve you in the long run. You will find out if your solar panels have attained the standard qualifications set for safety. 
On the solar panel sheet, there are many acronyms stated. These are the testing standards for solar panels. Below are the top standards that you might not be aware exist. 
IEC 61730: For PV module safety
Like any other electrical appliance, solar panels are prone to electrical shock. This standard testing condition ensures your solar panels are tested for mechanical, electrical, and fire risks. If your solar panel has this approval, they have less risk of causing these hazards. 
IEC 62716: Standard Ammonia Corrosion Testing for solar panels
This is a test done to check the photovoltaic cell resistance to Ammonia. So if you live closer to a farm, you better check your solar panel's IEC 62716 rating. Ammonia causes photovoltaic cells to degrade faster than normal.
IEC 61701: Salt Mist Corrosion Testing
For those installing solar PV systems near a beach, check if your solar panels have passed IEC 61701 test.
IEC 60068-2-68: Blowing sand resistance testing
This test is for people who people who are planning to install a solar PV system in Sandy deserts or next to dusty roads. 
Other tests include;
UL 1703
UL 61730
IEC 61215
These tests are standard worldwide and can be found on the solar panel manufacturers' websites or in the user manual. 
How to test solar panel string
It is hard to tell which solar panel is not working as expected if you deal with a string of solar panels. However, you can easily test your solar panel with tools such as a multimeter or a voltmeter. 
Using a multimeter
Step 1: Change the settings on the multimeter to test the voltage
When testing the voltage, set the multimeter in volts form. Plug the multimeter into the solar panel and test the voltage. Record the total voltage of the panels. 
Step 2: Change the multimeter settings to amperes
Check the readings displayed on the multimeter and record them. 
Step 3: Calculate the Wattage of the solar panel
Find the wattage of the solar panels by multiplying the volts by the amperes. 
Volts × Amperes= Wattage
If you have a solar PV system connected in the grid-tied method with a hybrid inverter, it is possible to check the readings of your solar panels. 
Disconnect the utility grid and any other source of power from the grid. 
Check the initial reading on the control panel, which is located next to the solar inverter. 
Change the settings on the control panel to indicate the readings from the solar panel. 
The inverter will show the total voltage currently sent from the solar panels. It also shows which solar panel is not sending voltage and current among the solar panels. 
This way, you can change the solar panel that is not working.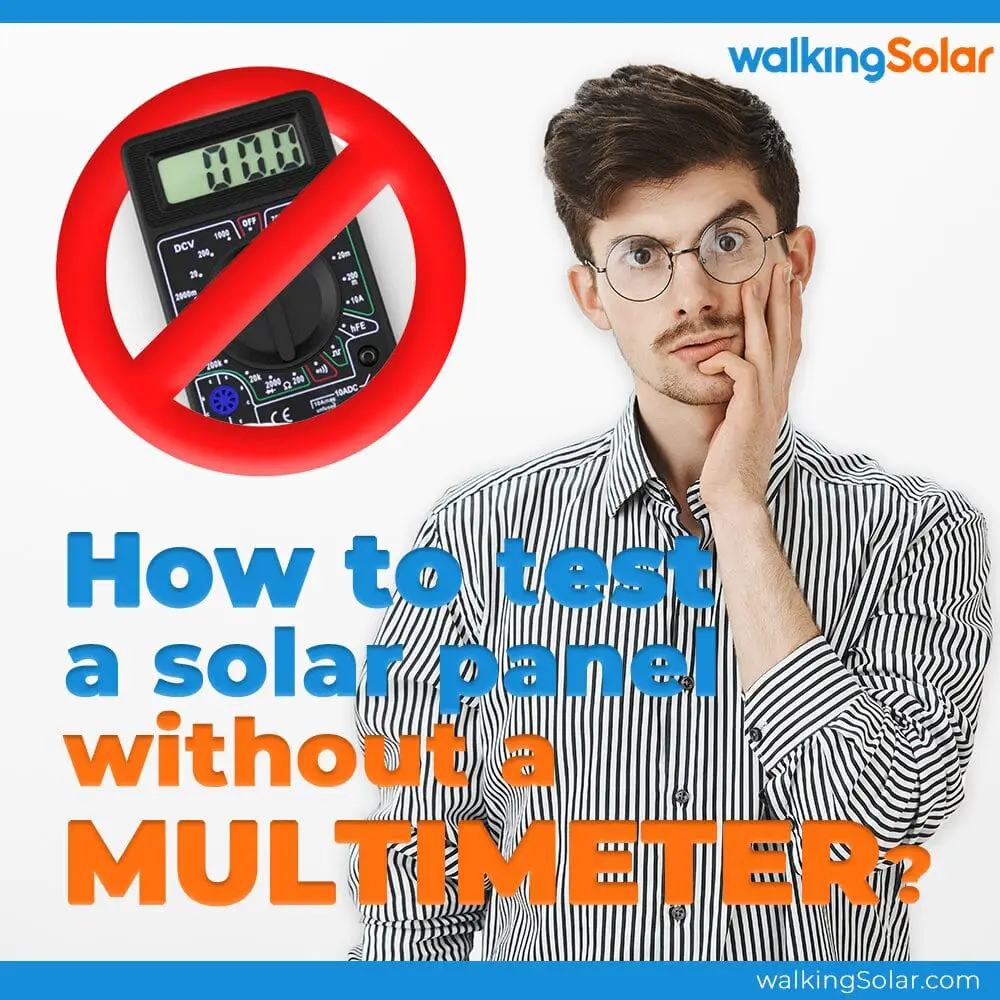 How to test a solar panel diode
All solar panels have diodes located at the junction box. These diodes' main purpose is to protect the photovoltaic cells from overheating. 
If you notice your solar battery is not sending a charge to the solar battery, then the diodes might be defective. This is how you test the solar diodes.
Send current through the power source in the usual direction. 
This should be done at night since there is no power supply at night. 
If the diodes become active, they are in good condition. The defective diodes will register a voltage of 17.8V instead of 18V. 
DIY the solar panel tester
If you want to test your solar panel using homemade methods, you should first make a solar simulator. 
Making this simulator is a bit complicated. However, this video gives you the basics of creating and using the simulator to test your solar panel. 
Conclusion 
No matter how quality your solar panel is, it is always essential to test your solar panels before installing them. 
The guide above gives all the different methods you can use to test your solar panel's efficiency.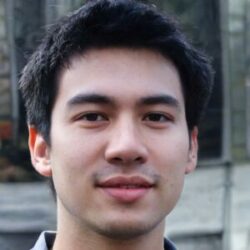 Eng. Matthew Joseph Nandirio is the Founder of walkingsolar.
After graduating from the University of Houston in 2002, matt started working as a Solar Electrical Engineer for several multi-national solar energy companies.
He has a wide range of experiences including solar system requirement analysis, planning, maintaining, debugging and even solar device development through research.
He now shares his 20 years of expertise through his articles on the walkingsolar website.
Further, he is also the author of two books on Solar Technology, "Solar Power for Villages" and "DIY Solar System for Dummies".