The size of the inverter you need for a 200-watt solar panel depends on the specific appliances you plan to use. However, a 300-watt inverter would be a good starting point for most applications.
Here is a table of the recommended inverter sizes for different wattage appliances:
| Appliance Wattage | Recommended Inverter Size |
| --- | --- |
| 100 watts or less | 300 watts |
| 101-500 watts | 600 watts |
| 501-1000 watts | 1000 watts |
If you plan to use multiple appliances at the same time, you will need to add up the wattage of all the appliances and choose an inverter that is at least 20% larger than the total wattage.
For example, if you plan to use a 100-watt light bulb, a 200-watt laptop, and a 500-watt microwave at the same time, you would need a 1000-watt inverter.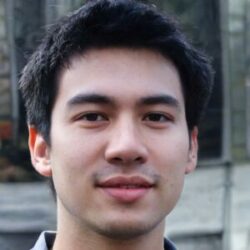 Eng. Matthew Joseph Nandirio is the Founder of walkingsolar.
After graduating from the University of Houston in 2002, matt started working as a Solar Electrical Engineer for several multi-national solar energy companies.
He has a wide range of experiences including solar system requirement analysis, planning, maintaining, debugging and even solar device development through research.
He now shares his 20 years of expertise through his articles on the walkingsolar website.
Further, he is also the author of two books on Solar Technology, "Solar Power for Villages" and "DIY Solar System for Dummies".