Installing a 100-watt solar panel is not very difficult. You can install them on your own with some easy installation. Generally, 100-watt solar panel kits come with DIY installation instructions. Following them, you can easily make your solar panel up and running. 
Are you looking for ways to install your 100-watt solar panel? In that case, you are at the right place, my friend. I will show how you can quickly install your 100-watt solar panel. 
You probably have noticed that your 100-watt solar panel is a small device that can be connected easily to all necessary devices. But first, you have to know how to connect all the dots. In this article, I will show you how to install a 100-watt solar panel quickly. 
You will see how to clean solar panels easily in the latter part. So, let's begin. 
Is 100-Watt Solar Panel Any Good? 
100-watt solar panel is a gift from modern technology. It's an excellent choice for people who love camping and road-tripping. These solar panels are small in size and highly portable. You can easily carry them around and use them in different off-grid places. 
A 100-watt solar panel can run any small device and several large appliances. You can charge your phones, laptops, or your favorite smartwatch and tabs. Besides, it also runs TV and other home appliances. 
Most 100-watt panels' frames are made of robust materials, and the solar cells are made from high-quality silicone. That's why you can use them for a long time. So, as you can see, a 100 watt solar panel is an excellent value for money. 
What Preparations Do You Need Before Installing 100-Watt Solar Panel? 
Installing a 100-watt solar panel is easy and quick. But before you do that, you have to make some preparations. How easily you are going to install it depends on the fact that how well prepared you are. 
Firstly you have to measure your solar panel and determine how much space you need. Since 100-watt solar panels are small devices, you can quickly put them anywhere, even in a cramped space. But measuring beforehand will make it easier for you.
Now that you have measured your solar panel size, it's time to determine where you will install it. If you have an RV, then you have to install it on its roof. But if you are a camper, you can place it in front of your tent.
Then you have to think about wiring. Decide how and from where the cables will run. For RVs, it's better to use the vent. You will have to select the places for outputs inside the RV. You can run the cable from the front of your tent for camping. 
Make sure you keep enough space to mount more solar panels on your RV in the future. For camping and picnics, you can install as many solar panels as you want in an open place.
You cannot avoid drilling while installing a solar panel in an RV or your house, no matter how small or big it is. So, you have to select the spots properly. Do not make the holes too big or too short. Use a good drill machine; otherwise, your RV might get damaged. 
What Tools Are Needed To Install A 100-Watt Solar Panel? 
Like any other solar panels, 100-watt solar panels require some tools when you mount them on the roof of your RV or house. Here I will show you all the necessary tools that you will need. 
Some solar panel kits come with everything that you might need. But for others, you will have to buy them yourself. Before you mount a 100-watt solar panel, ensure you have everything at your fingertips. This way, you can quickly install your solar panel. 
Here is a list of all the tools you will need while installing your 100-watt solar panel: 
| | |
| --- | --- |
| Tools  | Required Number |
| 100-Watt Solar Panel  | 01  |
| 100Ah Battery  | 01  |
| Charge Controller  | 01  |
| Inverter  | 01  |
| 10 Gauge Cables  | 02 |
| 10 gauge extension cables | 02 |
| Z mounting brackets | 04 |
| MC4 connectors | 02 |
| Fuses and fuse holders | 02 |
| Terminal Eyes  | 01  |
| Red and black heat shrink | 01 |
| Screwdrivers | An Assorted Set  |
| Drill and drill bits | As Required  |
| Pliers | As Required |
| Adhesive | As Required |
| Gland seal | As Required |
| Socket Wrench  | As Required |
| Multimeter | As Required |
How do you quickly install a 100-watt solar panel?
If you have decided where to mount your solar panel and have all the tools, you are ready to set up your solar panel. A 100-watt solar panel is really easy to install and will take significantly less time. 
However, I will show you detailed instructions, so you leave without any confusion. So, let's get into it. 
Step- 1: Mounting the Solar Panel on the Selected Position 
The first step of installing a 100-watt solar panel is to take it up to where you want to install it. Now you have to mount the panel with a z bracket. Use adhesive to provide extra stability between the bracket and the roof. 
Then you have to use screws to attach the brackets to the roof. Put adhesive on the screws for rust-protections. It will take about 1 day to cure completely. Make sure you keep adequate space on your roof for more solar panels. 
Step- 2: Measuring and Adding Cables 
Now that you have mounted your solar panels on your roof, it's time to think about wiring. Generally, a 100-watt solar panel kit comes with1-meter cables with it. But you will need much more than that. You have to measure how much more cables you need. 
After measuring, attach the extra cables. Make sure you have enough cable to connect the solar panel to the charge controller. Connect the negative end with the negative and the positive end with the positive. 
Generally, each side has its label; if not, the positive end should have a red ring around it. You cannot mix it; otherwise, your solar panel won't work. You will also need two MC4 connectors to connect the extension cables. They keep the electricity flow going. 
You should buy a red and a black extension cable to avoid confusion while wiring to your RV or home. It will help you quickly understand which is what. 
Step- 3: Running Down the Cables 
You must be extra careful while running the cables down to connect with various equipment. The process is different if you install the solar panel on your roof than on an RV. 
You have to decide where you are going to run the cables through. For an RV, it won't be wise to drill the roof. You can use the vent to run down the cable. So, see if there is any vent. You should use a vent in case of houses as well. 
Pull down the wire through the outside panel of your RV or house where all the cables are stored. Then you have to drill the wall to take the cable inside, with the charge controller and the battery. Make sure you do not damage anything.  
Step- 4: Placing the Inverter & Charge Controller 
After running down the cables, you must think about the inverter and the charge controller. These two devices are essential for a solar energy system. You should already know where you will place them. 
It will be wiser to place them where the cable can easily reach. A cupboard is an ideal place to house them. It will keep them safe and stable. You can also place the battery nearby.
Whether it's your house or an RV, do not drill the wall unless you have to. After placing everything correctly, you can easily connect all the devices with your solar panel. 
Step- 5: Connecting the Dots 
Here comes the most confusing part. Since too many devices are involved, you might get confused about where to start. Well, you can start with the charge controller. But before that, you have to prepare the 100AWG gauge wire. 
You need a 20A MPPT charge controller for a 100-watt solar panel. The controller comes with three different outputs, one for the solar panel, one for the battery, and one for the DC load. 
Now you will take the battery output wire and insert the exposed copper section. Do not mix the positive and negative ends. Always attach the negative one first. You can follow the same process to connect the inverter. 
It's time to connect the battery. Take the negative wires of the inverter and controller and connect them to the negative terminal, then connect the positive wires. Finally, connect the solar panel cables to the charge controller. Now your system is ready to use. 
Step 6: Check If Everything is Working 
Now you have to check the solar panel system whether it's working. Switch on the inverter and the charge controller. You will get the necessary battery information from the charge controller display. The inverter will show a green light if the system is properly working. 
You should turn off and on the inverter once again. Then take a small device or appliance and see if it's working. I'm sure it does. Congratulations, you have successfully installed your 100-watt solar panel. 
Can a 100-watt solar panel overcharge a battery?
Generally, a solar panel can overcharge a battery. It depends on the output of your solar panel. But if you have a 100-watt solar panel and a 12 volt and 100 Ah battery, it is less likely to be overcharged. 
However, you can avoid it altogether by using a charge controller. You won't have to worry about overcharging anymore. 
How to Clean a 100-Watt Solar Panel
I promised I would tell you how to clean solar panels. Here's how you can clean your solar panel easily and quickly. 
Firstly, take a clean cloth and damp it with clean water. Now take the damp cloth and gently wipe the solar panel surface. Make sure you do not damage the solar cells. 
If there is any stubborn guano or other adhesives on the panel surface, you can use a solar panel cleaner to clean them quickly. It can seriously affect the performance of a solar energy system. 
Do not rinse water directly on the solar panel to clean any dirt. Some solar panels are not waterproof and might get damaged. 
Final Thoughts 
Some 100-watt solar panels have a plug-and-play feature. But for others, you must know how to install it properly. A slight mistake can make your solar system not work or even damage the whole thing. 
But after knowing everything about how to install a 100-watt solar panel, I don't think you will face any problem. So, go ahead and do it confidently; I have got you covered.
References 
Lee, B. T. (2013, March 18). Rooftop photovoltaic (PV) systems: a cost-benefit analysis study of industrial halls. International Journal of Low-Carbon Technologies, 319-326. Retrieved from Academic.Oup.
Hashmi, G. H. (2019, December 10 ). Portable solar panel efficiency measurement system. Retrieved from Springer  https://link.springer.com/article/10.1007/s42452-019-1851-z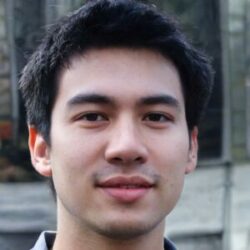 Eng. Matthew Joseph Nandirio is the Founder of walkingsolar.
After graduating from the University of Houston in 2002, matt started working as an electrical and electronic engineer for several multi-national solar energy companies.
He has a wide range of experiences including solar system requirement analysis, planning, maintaining, debugging and even solar device development through research.
He now shares his 20 years of expertise through his articles on the walkingsolar website.
Further, he is also the author of two books on Solar Technology, "Solar Power for Villages" and "DIY Solar System for Dummies".
Was this article helpful?