100 watts solar panels are generally small in size and you can carry most of them. The best portable ones are made from durable materials and will provide you with excellent performance and convenience. 
Whether you are a camper or love road trips, a portable 100-watt solar panel kit can be your constant companion. Mounting them on your RV or setting them beside your tent will carry off your off-grid electricity need. 
But, do you know the best portable 100-watt solar panel kits? If not, this article will be a great help for you as I will show you some of the best portable 100-watt solar panels. 
I'll also tell you what things to look for while shopping for a 100-watt portable solar panel. So, stay with me. 
Are portable solar panels any good?
With the constant development in the solar energy sector, portable ones have become very popular. Now many portable solar panels are lightweight and small in size. That's why you can easily carry them around. 
Portable solar panels are best for any off-grid places like camps and RVs. You can use them for charging your phones and laptops, as well as can run appliances. That's why it has become trendy among campers and trippers. A lot of homeowners also use them as a backup power source. 
How long do portable solar panels last?
Portable solar panels have a lot of usabilities. From charging your phone to running a TV, it will get you covered while you are on a road trip or camping. Solar technology has gone a long way. The panels are made from high-quality silicone, and the frames are made from robust metals. 
That's why they last for a long time. Generally, good quality portable solar panels last about 25 to 30 years before declining their energy output. But you must take proper care of it and maintain the best practices while using them. 
10 Best Portable Solar Panel Kits 
Now it's about time you get to know the best portable solar panel kits. Here I will show you 10 such solar panel kits loved and praised by thousands of users. So, without any further ado, let's get into our review. 
Renogy 12 Volt Monocrystalline 100 Watt Solar Panel
Renogy 12 volt 100-watt monocrystalline is an off-grid solar panel that is very easy to set up with a simple plug-and-play operation. It is a foldable two-piece solar panel, each having a 50W capacity. 
With a highly portable design, this solar panel kit also has grade A+ monocrystalline solar cells, smart PWM technology waterproof charge controller, a kickstand, and a solar panel suitcase for carrying it around. 
Pros: 
Foldable design for easy carrying 
Comes with 9.9 feet alligator clips 
Pretty easy to set 
Offers Multi-protection system safety
Offers expansion as required.  
Cons:
Renogy 100 Watt Eclipse Monocrystalline Solar Panel
This is another off-grid and high-efficient solar panel from Renogy. The manufacturer uses Eclipse Monocrystalline technology for this portable solar panel and has been specially designed for boats, caravans, RVs, Camps, and battery charging. 
You will get a clean look with no grid on the front, and a black corrosion-resistant aluminum frame makes it sturdy and durable. Because of its small size and lightweight, you can easily carry it around. You can use it for on-grid and off-grid applications. 
Pros:
Offers high module conversion efficiency. 
20% more efficient than standard monocrystalline. 
Comes with IP65 waterproof rating. 
Can tolerate high winds and extreme snow loads
Excellent low-light performance. 
Cons: 
The cable is a bit short. 
RICH Polycrystalline High Efficiency 100 Watt Solar Panel
RICH offers a high-efficient polycrystalline 100-watt solar panel. This small-size solar panel is very portable, but you will get 5.4 amp of electricity from it. It comes with quick connect cables, which you can use in series or parallel. 
You will get excellent low-light performance from this 100-watt solar panel. It comes with 14 pre-drill holes, and that's why it's pretty easy to install. Besides, an ionized aluminum frame and high-quality coated tempered glass make the solar panel strong and durable. 
Pros: 
Provides versatile application. 
Has excellent water-resistance capability. 
Comes with a multiple-layer protection system 
Provides stable power in low light
Cons:
The crimp connection of the pigtail wire is difficult to repair. 
WindyNation 100 Watt Solar Panel
If you want to get clean and renewable 100 watts of power, the WindyNation 100 Watt solar panel kit is one of the best answers. This portable solar panel kit is specially designed for cabins, homes, RVs, and backup power use. 
This solar panel is compatible with a 12-volt battery and provides 300 to 600 watt-hours of power daily. It comprises a sturdy ionized aluminum frame and grades A solar cells. That's why it is durable, and with minimum care, you will be able to use it for a long time. 
Pros:
Pretty easy to install 
Excellent charging power
Comes with high structural integrity tempered glass. 
Great value for camping 
Can withstand heavy rain
Cons:
Requires extra wiring and charge controller. 
SUAOKI Monocrystalline 100 Watt Solar Panel
This is the second most 100-watt lightweight solar panel on our list, with only 5.3 pounds. SUAOKI monocrystalline solar panels have excellent sunlight absorption capability, and the DF charger technology provides better and stable charging and low-light performance. 
You can use this solar panel on Travel trailers, trucks, vans, camps, marines, boats, cabins, and many other off-grid places. This semi-flexible solar panel has excellent water-resistant power, and you can install it in tight and uneven places. Besides, the EVA wrap makes the solar cell soft and tight.  
Pros:
Has excellent portability and flexibility. 
Bendable up to 30 degree 
Provides High-Efficient conversion 
Comes with excellent water resistance with an IP65 rating
Provides superior durability
Cons: 
Can become warped over time. 
Renogy Monocrystalline PV 100W Solar Panel
This is another excellent 100-watt solar panel kit from Renogy. This 100W solar kit comes with 2 100W panels, so that you will get 200W from this kit. The 16.5 pounds solar kit is lightweight, and you can carry them anywhere you go. 
The frame of this panel is made of aluminum. As a result, it's very sturdy and can withstand harsh weather. You can use this 100-watt solar panel in various off-grid places and your houses as your backup power supply. 
Pros:
Excellent performance 
Comes with easy-to-follow instructions 
Offers excellent value for money. 
Solid built quality 
Can withstand harsh weather
Cons:
Max output slightly deciles over the years. 
Jackery SolarSaga 100W Solar Panel
The next 100-watt portable solar panel on our list is from Jackery SolarSaga's 100-watt solar panel kit. It is another highly lightweight solar panel you can easily take. This easy setup solar panel starts working right away. 
The monocrystalline silicon solar cells provide an excellent conversion rate. Besides, its splash-proof and durable build quality makes it last longer. You can use it for off-grid camping and road-tripping. 
Pros:
Offers maximum solar efficiency. 
Compatible with various Jackery power stations. 
Comes with 2 kickstands. 
Has multi-layered cell technology for better performance. 
Very compact and convenient. 
Cons:
Cannot place it under direct rain. 
Goal Zero Boulder 100 Solar Panel Briefcase
Goal Zero Boulder 100 watt is a briefcase-style solar panel. So, you can use it at home and carry it wherever you want. This solar panel has been designed precisely to provide excellent performance even on cloudy days. 
You will get two 50-watt monocrystalline solar panels that fold like a briefcase for absolute portability. Its ionized aluminum frame makes it durable. Besides, you will get added corner protection and tempered glass covering for waterproofing. 
Pros:
Comes with a protective canvas bag for protection and carrying. 
Rigid and rugged body 
Outstanding waterproofing performance. 
Very easy to use 
Comes with kickstand
Cons:
The cables are pretty short. 
Rockpals 100W Foldable Solar Panel
Rocpals offers 100 Watt foldable solar panel that you can use with solar generators and directly connect devices through USB. It provides 23.5% more conversion efficiency than standard 100-watt solar panels. You can bring it to camping, tripping, picnics, and use it for home backup power. 
This foldable solar panel is made out of very high-quality oxford cloth. That's why it's water-resistant and durable. Because of the flexibility, you can mount it anywhere. 
Pros:
Compatible with various power stations. 
Extremely lightweight, flexible, and portable. 
Excellent energy conversion rate. 
Comes with smart charging technology. 
Charges pretty fast. 
Cons:
Newpowa 100 Watts 12V Polycrystalline Solar Panel
Last but not least, Newpowa 100-watt polycrystalline solar panel features a new design. A design that is small in size but provides the same output. On top of it, this solar panel comes with higher-efficiency solar cells. 
Its pre-installed diodes in the junction box and 3 feet MC4 cable makes it pretty easy to install. Besides, the heavy-duty anodized frame makes it rugged and durable. You can use it on any off-grid application. 
Pros:
Comes with various mounting options. 
Smaller in size 
Excellent heat management capability
Excellent charging power
Offers great value 
Cons:
Buying Guide for the Best 100-Watt Solar Panel 
Now that you have seen the best portable 100-watt solar panels, you need a guide to choose the right one. Consider the following aspects while you select one: 
Size 
Since you are looking for a portable solar panel, size is an essential factor here. Make sure you buy one that is compact but offers maximum performance. 
Weight
Weight is another aspect you must consider while buying a portable solar panel. Too heavy ones are not ideal for carrying. 
Conversion Rate 
The energy conversion rate is significant for a 100-watt solar panel. You must buy one that offers the best conversion rate. 
Protection From Water 
Since you will use it outside, ensure your solar panel has excellent protection from water and moisture. Waterproof panels are better than panels with water resistance. 
Final Thoughts 
You do not want your portable solar panel to stop working in the middle of the night when you are alone and off-grid. Guess what? It might happen if you do not take a suitable solar panel kit. 
But now that you know everything about the best portable 100-watt solar panels, I don't think you will ever have to face this situation. So, good luck! 
References 
How long do solar panels last? Solar panel lifespan explained. (2021, May). Retrieved from EnergySage: https://news.energysage.com/how-long-do-solar-panels-last/
Sharma, R. G. (2018). Life span and overall performance enhancement of Solar Photovoltaic cell using water as coolant: A recent review. ScienceDirect, 18202-18210.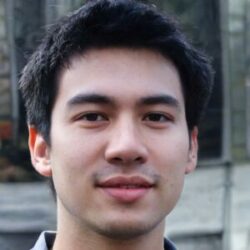 Eng. Matthew Joseph Nandirio is the Founder of walkingsolar.
After graduating from the University of Houston in 2002, matt started working as a Solar Electrical Engineer for several multi-national solar energy companies.
He has a wide range of experiences including solar system requirement analysis, planning, maintaining, debugging and even solar device development through research.
He now shares his 20 years of expertise through his articles on the walkingsolar website.
Further, he is also the author of two books on Solar Technology, "Solar Power for Villages" and "DIY Solar System for Dummies".