Yes, a 200 W Solar panel can run a fridge. However, it cannot run all types of fridges. It depends on the size and the power the fridge consumes. A 200W solar panel would produce anywhere between 0.8 kWh and 1.1 kWh per day. So, your fridge should consume less power than this. Otherwise, your panels will not be able to power them continuously.
Some Things To Consider Before Using A Solar Powered Fridge
If you have decided to take the solar route on going green, you must know the following first:
Your solar panels require direct sunlight to work effectively. So that it will produce its power as long as it grabs the sun's rays; also, it will slow down its process on rainy days.
You need to buy a full solar kit to keep your refrigerator powered overnight. A whole solar panel kit is more important to get continuous power for a fridge that maintains your food fresh.
Moreover, a full solar kit consists of solar panels, batteries, an inverter, and charge controllers. The most vital part of the kit is the solar panel that helps to collect sun rays.
Thus, the solar panel generates only direct current (DC) that does not work for household purposes. Since the alternating current is required for homes. So, a solar inverter is needed.
Batteries for solar panels are also crucial to store the solar energy used at night when there is no sun.
The charge controller protects the battery from overcharging, which might damage batteries.
Finally, the power outcome of the solar panels. It might vary depending upon the weather conditions. You can see the high power output from 11 am to 3 pm only, in hot summers.
How To Pick A Good Solar-Powered Refrigerator?
Buying solar refrigerators is not an inexpensive purchase. So you need to make a good choice when you leave for shopping. Here are some suggestions that will help you select a solar fridge:
Refrigerator size
The size of the fridge should be considered a crucial part as it is connected with other factors. There are many options in sizes, from large and small to mini.
Price of the refrigerator
You should pay attention to the cost of the fridge as equal to the size. Compare and choose the best brand refrigerator which suits your budget.
Check for insulation
Insulation is more important in generating energy efficiently. You can see high insulation without any left seams in properly installed refrigerators.
Understand its efficiency
solar-powered refrigerators already have efficient energy. Select a refrigerator with a power consumption of below 1kWh per day for your cooling requirements. Reviews from customers can also be helpful to know about their efficiency.
What Type Of Fridge Are Compatible With 200 W Solar Panel?
Since the solar panel does not produce a lot of power, you would not be able to use large fridges with it. However, the following are some top fridges you can consider:
F40C4TMP Portable Refrigerator:
This handy refrigerator is more comfortable keeping your foodstuff frozen for long periods without worrying about buying ice. Here are the features you can enjoy with this particular device:
It has a specific feature called App control that helps to monitor your car's fridge temperature at any time within 32 ft. Also, you can adjust the temperature from 4°F- to 68°F.
Furthermore, it is convenient for people who love to travel long road trips and picnics. And provides additional space to keep easily spoiled foods.
This mini portable freezer is precise for reserving cool drinks and storing your skincare essentials and dog food for short trips.
Also, this mini-fridge has a deep insulation layer that enhances cooling efficiency.
Also, it consumes only 1 KWh per day, which means a 12V car fridge MAX mode is 45W. Hence, the max mode helps cool rapidly, and the eco mode saves power.
One of the great features is the low noise. It will produce a low noise level of 45dB while the fridge is in operating mode. Therefore it will not disturb your driving or sleeping anymore.
Also, you can control the voltage settings of your battery, which prevents the battery from draining.
As this freezer is small and portable, it doesn't occupy more space so that you can fit up your seats perfectly.
Living Enrichment Portable Compact Refrigerator: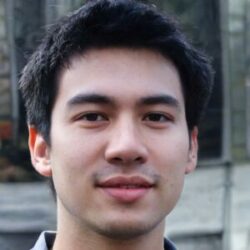 Eng. Matthew Joseph Nandirio is the Founder of walkingsolar.
After graduating from the University of Houston in 2002, matt started working as a Solar Electrical Engineer for several multi-national solar energy companies.
He has a wide range of experiences including solar system requirement analysis, planning, maintaining, debugging and even solar device development through research.
He now shares his 20 years of expertise through his articles on the walkingsolar website.
Further, he is also the author of two books on Solar Technology, "Solar Power for Villages" and "DIY Solar System for Dummies".