Are you fed up with excessive energy expenses and seeking a more environmentally friendly lighting solution?
Then I have to say, solar lights are the way to go!
This article will teach you everything you need to know about solar lights, including their various types, benefits, buying guides, maintenance, and troubleshooting.
Without further ado, let me show you our best picks. Then I will go to the details.
My Top Picks
The AloftSun Motion Sensor Solar Landscape Spotlights are my top choice.
They are easy to use and very bright.
I've seen they can detect motion from up to 33 feet away and have 3 modes that can be used from dusk until dawn.
The modes include dim light/high light when motion is detected, no light/high light when motion is detected, or medium light/constantly on.
AloftSun lights are also easy to put together and can be staked into the ground or mounted onto a wall.
I have tested the lights' durability and they seem to hold up well. They were able to withstand water with IP68 waterproof rating. Interestingly, these lights can bare freezing temperatures well too.
Pros
Acceptable brightness
Good waterproof quality
Two ways to install
Easy setup
Cons
The Better Homes & Gardens path light is a good choice if you're looking for an outdoor light that is budget-friendly.
This light has a unique design and personally, I feel it matched most of the gardens pretty well.
During my initial tests, this light performed really well.
It is resistant to water, impacts, and cold weather. The tests didn't affect the light at all.
Further, I've seen that there are two small parts in the metal stake that helps the stability when it is mounted in the ground.
The light intensity is very good compared with the similar cheap versions. The color does not attract bugs as well.
This light is ideal for paths and other walkways, although it doesn't have a motion detector or multiple modes like some other lights.
Pros
Good level of water resistant
Cold weather resistant
Good light intensity
Nice design
Cons
Regarding your outdoor spaces, I can say, the Urpower solar lights are the ideal choice.
These lights have been designed to light up and off automatically. They last for a full night. That's something I always looked at in this kind of light.
The charging time is around 4 to 5 hours when you have direct sunlight.
Installation is pretty easy as well. It has three different pieces which help you with tilting the lights.
I put these lights in the freezer and added some mist, and water to check the environmental conditions.
The solar light did well on all these tests.
Pros
Simple installation
Durable materials
Fast charging
Cons
Design doesn't provide much aesthetic look
Read our Point Guide before Buying a solar light
Adding solar lights to your home is a great way to add colors to your life. But you must ensure that the solar light you choose has everything you expect from it.
This Buyers Guide for the best solar light 2023 will consider various factors to find the best product.
Think about the Installation process
The solar lights don't require a long installation process. Most of the solar lights have pointed poles which you may use to install on the ground. If you want to install solar lights on tiles, structures, or anything specific, you must inquire about that.
Price matters a lot
You can purchase solar lights in a vast price range. They usually range from $10 to $80. The products sold at $10 or around don't have a warranty or high durability. When it comes to solar lights sold at $80, margins have more features and longer durability.
If you are looking for a good product with basic features such as easy installation, warranty, motion sensing, and IP65 Waterproof, you will have to purchase a solar light for around $25.
Note: You should not go for the higher prices due to the branding, as most solar lights offer the same features along with similar warranty periods.
There are Popular Types of solar lights
The popular types of solar lights are path lights, garden lights, spotlights, security lights, and landscape flood lights. They have been named according to the place where you hope to install the lights. Before purchasing, you must choose the place or area you want to cover using solar lights. 
 The most common type of solar lights is the solar lights which you can choose from a vast range. Security path lights are the least common type of solar lights, which cost more and have the highest reliability.
Multiple Features are worthy
You can get person sensing as a feature of the solar lights. That will increase security as well as your ease when needing a light at night.
The Lumens value is the one for the light level
The amount of light produced by solar light is counted in Lumens. If you want a powerful light, you must choose a light with a higher Lumen value. Usually, you must choose a solar light that has 600 Lumen, which can cover a large area.
Also, there are Solar lights that have 1200 lumen, which cost quite more than a usual solar light.
Batteries will say how long the light will be up at night
You must look for durable Built-in rechargeable batteries in Solar Power. The standard Solar lights have lion batteries that have longer durability. There can be a single battery or a few batteries per light.
Those batteries should have at least 1500mAh capacities. However, you don't have to purchase batteries with a higher capacity than 1500mAh, if you can provide sunlight daily.
But, if you have any difficulties when receiving sunlight daily, you must look for powerful batteries. I recommend that a 35000mAh battery will be suitable if you get sunlight once in two days. But, that depends on the Lumens of your solar light.
Minimum Maintenance is the best
Solar lights don't require high maintenance. But, you have to clean the solar panel from dust and other substances periodically to make them last longer.
If you purchase a light that has a durable solar panel, the maintenance will be low. Otherwise, you may have to replace the solar panels and other electronic parts of the solar lights.
 Think about Safety too
The safety of solar lights can be verified using the standards obtained by particular solar light manufacturers. The most common certification for solar lights is UL or ETL.
Also, you must see whether the manufacturer has mentioned the IP 66 Waterproof Grade and the heatproofing. Since Solar lights expose to the weather 365 a day, you must look at weatherproofing.
Charge Time will be important for smooth function
The time a solar light takes to charge may vary on two factors, the speed of charging of the solar light, and the quality of light received by the solar light.  A battery takes 4-10 hours to charge. You must go for You must purchase a solar light that quickly charges its battery.
Let's Wrap Up
After considering the above factors, you will be able to get the best solar light for your needs. If you need more clarification, just feel free to contact us.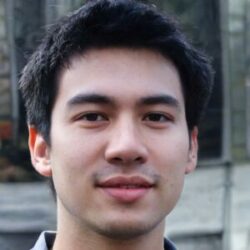 Eng. Matthew Joseph Nandirio is the Founder of walkingsolar.
After graduating from the University of Houston in 2002, matt started working as a Solar Electrical Engineer for several multi-national solar energy companies.
He has a wide range of experiences including solar system requirement analysis, planning, maintaining, debugging and even solar device development through research.
He now shares his 20 years of expertise through his articles on the walkingsolar website.
Further, he is also the author of two books on Solar Technology, "Solar Power for Villages" and "DIY Solar System for Dummies".