Are you also wondering what you can do with your old solar light globes? In this article, we will talk all about old solar lights and how you can reuse them. Nowadays, many people have been decorating and following several do-it-yourself ideas to redesign their living rooms, furniture, patios, etc.
Let us talk about all that we can do to use all the old solar lights in the article below.
What to do with old solar light globes?
Repurposing is a great way of turning old things into a fresh new look. It could also be redesigning or placing certain artifacts from one place to another. We all need a little repurposing in our lives.
Solar light globes are usually used in gardens and patios on raised poles. However, as time goes by, they can get a little dull. Therefore, refurbishing and reusing them can be the best idea for reusing material and protecting the environment. You can use mason jars and place solar lights on them. You can place them outdoors as well as indoors, away from the reach of children
Do solar lights get old?
Solar lights are amazing as they are. It gives off a soft light and simultaneously saves you a huge amount of money. If you like to light up your garden or patio in the evening, instead of switching on the regular lights, you can save that energy and use solar lights instead.
But with time and usage, solar lights can grow old too. They also have an expiration date, but that doesn't mean that we cannot use them. But before we think of how to reuse it, let's understand the different components attached to it.
Solar light components are a cover, solar collector cells, a photo-resistor, a 2.5-3.5V LED light bulb, and rechargeable AA batteries. We can reuse all of these parts in various areas and for different purposes. A solar light doesn't go to waste, as you might imagine.
What do you do with old solar light bulbs?
LED light bulbs are one of the best technology that humankind has discovered. You can save the LED light bulbs from these solar lights and use them. LED lights are 80% more efficient than CFL bulbs, and they can use almost 95% of energy to generate light with 5% of generated heat/
So LED lights remain cool even if you keep them on for a long time. LED lights also do not contain any chemicals that could be toxic for you or the people living with you. So you can easily extend these in the environment without worrying about polluting the environment. 
You can even reuse the solar lamp LED bulbs by charging them under sunlight. They are safe to use, clean and efficient as well.
How do you revive old solar lights?
To revive old solar lights, you need to see the exact problem that caused the lights to grow old and not function. For example,
If the batteries have corroded, then you can replace the batteries. However, batteries rarely get damaged and go on forever. Therefore, you can use them even if the solar light has been destroyed.
You can replace the LED light bulb if it needs to be changed.
Photo resisters could be destroyed for various reasons; therefore, you can replace these when you are trying to revive old solar lights.
There is a control board that might not be supporting the newly established circuit of the solar light, and you can change it easily. However, you must also look for a serial number on the board to know more about the board.
Solar collector cells are indestructible unless forced. Therefore, you can reuse them as it is without having to change them.
The cover of the solar light is mostly made from plastic; therefore, you might have to replace it to make it look new and improved. However, this part of the light gets the most attention, so you should be careful.
You can also use these lights for different purposes, such as mood lighting or decorative flower pots.
You can even grow plants as solar light covers are mostly plastic, so you can poke some holes and do it accordingly.
if all above failed and you want to look for the best solar lights, then here are our best 3 recommended solar lights to try.
Do solar light bulbs need to be replaced?
There is hardly a situation where you would need to replace the solar light bulbs because solar light bulbs are essentially LED light bulbs. LED light bulbs are not only environmentally friendly, but they are also non-toxic as they do not use chemicals and do not have a carbon footprint. Therefore, you can use these LED lights up to their expiration date, of course.
They convert 95% of the energy to light and radiate only 5% of heat compared with their competitors, incandescent bulbs and fluorescent bulbs.
Therefore, you do not have to replace solar light bulbs before they cross their shelf lives. However, once they do, they need to be replaced. 
Can you throw away solar lights?
If you want to, you can! However, you can use your solar light more than its primary function to provide light. Let us talk about possible ways of reusing solar lights:
You can use the cover of the solar light as a flower pot. It is fairly easy to do, and it usually has a large surface area, so you can plant flowers indoors plant in it. It will increase the ambiance of your room. Color the cover with suitable colors for our decor.
You can use it as a mood lighting prop. You can install low heat emitting light bulbs in it with a plastic cover to keep it indoors. It will add to the decor and enhance the mood of the people sitting in it.
If nothing, you can dismember the spare parts and use the batteries, cover, solar panels, and photo sensors for various other uses, as we discussed above.
Frequently asked questions
How long does a solar light last?
Solar light has a shelf life of about three years. Therefore, you can use them for 3-4 years extensively. You can even increase its life by constantly checking its part.
Can solar lights wear out?
Yes, they can eventually run out of battery as they cross their shelf life of 3 years. After that, they will not hold any more energy, and you will have to change the battery to use the lights again.
Can I put regular batteries in my solar light?
Alkaline-based batteries are not usually recommended for being used in a solar light as they are designed to be disposed of as soon as it runs off their juice. However, it could work for a very short period.
The Bottom Line
Solar lights are not only economical and environment-friendly, but they are also very repurposing friendly. You can use it for as long as it works, and if you get bored of them, you can dismember it and use its parts for various uses, like using the solar light cover for plating flowerpots. Moreover, solar lights are so efficient that you can keep them with you for a long time for different purposes every time. 
Solar lights are highly efficient as you can even use their solar panel to charge some other appliances if you are affluent in science. Therefore we can say that old solar light globes or any other shape light can be reused and repurposed indoors or outdoors easily without throwing it away.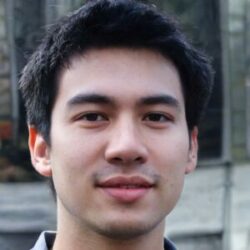 Eng. Matthew Joseph Nandirio is the Founder of walkingsolar.
After graduating from the University of Houston in 2002, matt started working as a Solar Electrical Engineer for several multi-national solar energy companies.
He has a wide range of experiences including solar system requirement analysis, planning, maintaining, debugging and even solar device development through research.
He now shares his 20 years of expertise through his articles on the walkingsolar website.
Further, he is also the author of two books on Solar Technology, "Solar Power for Villages" and "DIY Solar System for Dummies".